Celebrate International Women's Day this March with Quadrant and Tabula Rasa as we dig deep into the thoughts of women in tech ecosystem.
According to a study by PwC in 2018, only 15% of employees working in STEM roles in the UK are female.
How much further are we from this figure in Singapore? Let's find out.
Event Details
21 March 2019, 6.30pm - 9.00pm
WeWork 8 Cross Street
8 Cross Street, #Level 18, Singapore 048424
Speakers

Barkha Jasani, Director of Engineering, Quadrant
Barkha is an accomplished IT professional with over a decade of experience in multiple facets of IT - Full Stack Engineering, Architecting Solutions, DevOps, and most recently Blockchain. Based in Singapore, she is currently Director of Engineering at Quadrant, a data platform using blockchain to offer cutting-edge verification and mapping solutions to organisations.

Barkha graduated from Atmiya Institute Of Technology and Science in Gujarat, India.

Over the course of her professional career, Barkha has contributed to important projects including helping to build the online portal for the Government of Rajasthan's Public Service Commission for which her team has received significant awards. She was also a key member at a conference with the Vice Chancellor of Gujarat Technological University (India) to share opinions on improving the current education system in engineering colleges.

Barkha is a passionate innovator in technology's potential to improve the world we live in.

Valerie Lim, Lead Fraud Analyst, Go-Jek
Valerie Lim is the Lead Fraud Analyst at Go-Jek, where a normal week brings her through corporate espionage, fraud farms and technical investigations. Aside from supporting Go-Jek's regional expansion, her responsibilities include leading fraud operations and product analysis on internal tools. She works out of offices from Singapore, Jakarta and Bangalore.
She began her foray into tech after graduating from National University of Singapore with a degree in Psychology. She learnt programming to mess with her friends, which ironically later became her full-time job. Valerie enjoys rock climbing, urban exploration and elaborate pranks. Previously, she worked in data analytics at Google and as a researcher in various labs.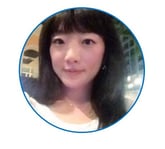 Yuree Hong, CEO and Founder, Ampliv / SHE Blockchainers
Featured on Forbes, Yuree is a growth-oriented visionary with ten years of working experience in APAC and the US. Her key skillset covers marketing, startup consulting, blockchain tech research and corporate training. She founded SHE Blockchainers Asia in 2017 with her passion for female inclusion in the blockchain industry.
Ampliv.io, blockchain consulting firm, helps tech startups and enterprises navigate the blockchain industry and make real use cases. She is passionate about working with tech startups, who can leverage her experiences from top brands to the ground.
PS: We will be releasing more speakers bio, watch this space to find out more!
About The Event
This special #5 edition of Tabula Rasa Sessions features women in tech roles in companies.
What compelled them to pursue careers in technology?

What sort of challenges did they face, or are still facing?

Is the fight for diversity, equality, and closing the pay gap championed by women only?

The movement has begun, we're now right smack in the middle.

Where do we go from here?
Join us this March as we touch on how women can thrive in tech roles, play their part in scaling companies, in building communities, and provide support for not just other women, but everyone else too.
And yes, men are more than welcome!
Click on the link below to register!