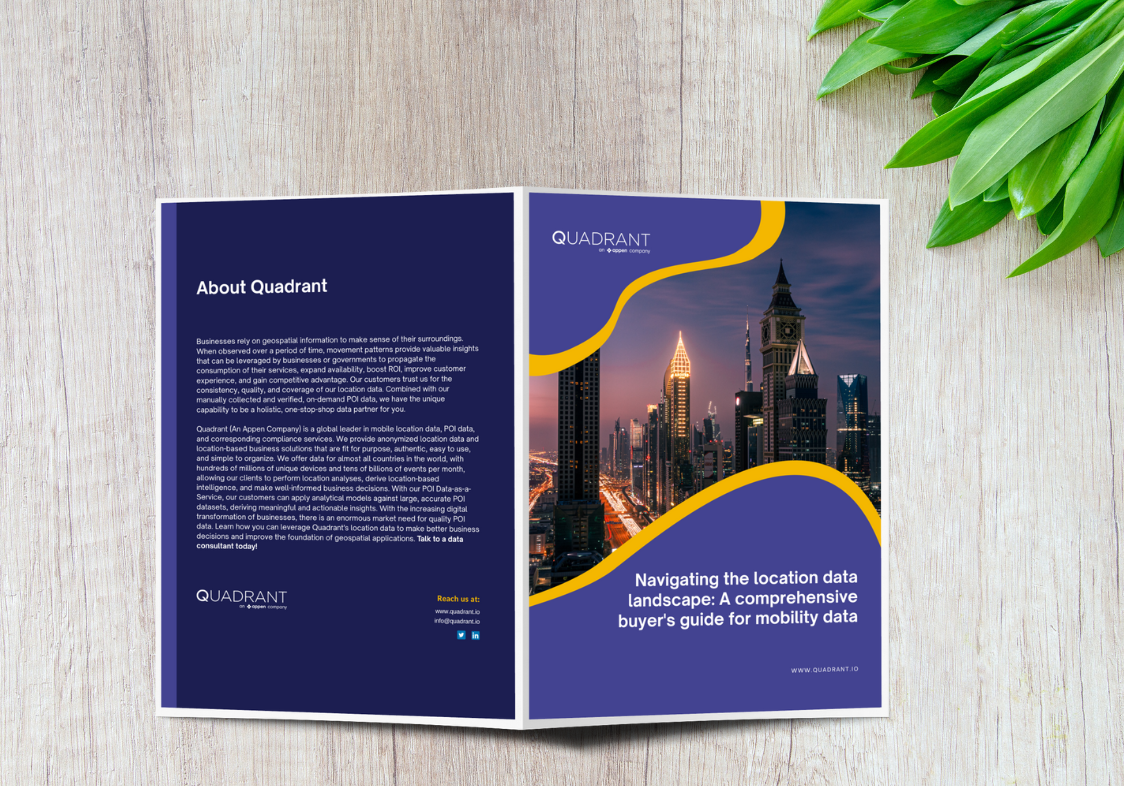 A comprehensive

buyer's guide for

mobility data
This eBook will help you learn about different types of location data, their sources and use cases they serve. We will also discuss industry challenges, limitations of various location data types, and more information that can help you make an informed data purchase decision.
Location intelligence is imperative for businesses to add real-world context to their business applications. Failure to utlize location based insights can mean falling behind the competition in today's fast-paced digital age.

Introducing a comprehensive buyer's guide, inspired by years of experience solving business challenges with location data. Our goal is to help you untangle the complex world of location data and empower your purchase decisions.


What you'll learn from this eBook
✔ Types of Location Data: Understand the different types of location data - from GPS and Beacons to IoT and mobile data. Learn the intricacies of each data type and how they can be best utilized to derive meaningful insights for your business.

✔ Applications of Location Data: From marketing and logistics to urban planning and risk management, location data are multi-dimensional. Discover how different industries are harnessing the power of location data and the possibilities it can open for your business.

✔ Industry Challenges: The location data landscape is not without its hurdles. We dive into the challenges that are inherent to the industry such as data privacy, accuracy, and quality, and how you can navigate them with confidence.

✔ The Importance of Informed Purchase Decisions: Your journey through the location data landscape is as good as your ability to make informed purchasing decisions. Learn how comprehensive knowledge of location data can empower you to invest wisely for a higher return on investment.
Subscribe to our newsletter
Join our community of 60,000+ active subscribers and stay ahead of the game! Our monthly newsletter provides exclusive insights into the geospatial world, featuring the latest trends, case studies, and cutting-edge innovations.