View the distribution of various quality metrics curated by Quadrant. These charts will help you get a clearer idea of the data feed's quality prior to running extensive evaluation analysis.
These are the quality metrics on our platform:

Events Per Device Per Day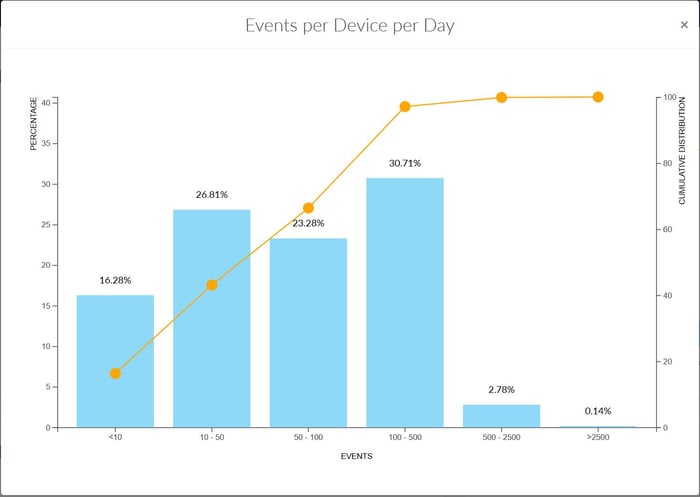 The percentage of devices generating x number of location events per day. This is a industry standard metric to establish the minimum viable daily device activity, and is typically important for those looking to perform mobility analytics and studies.

Horizontal Accuracy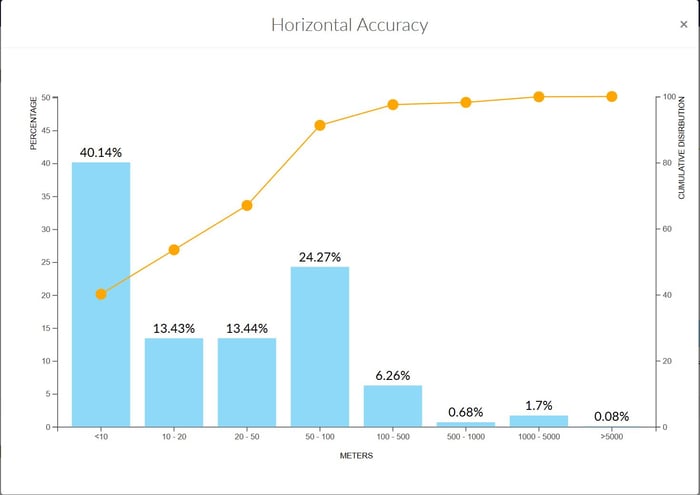 The percentage of events that have horizontal accuracy within the given range. This metric usually gives the user crucial information on the location of the event activity.

Days Seen Per Month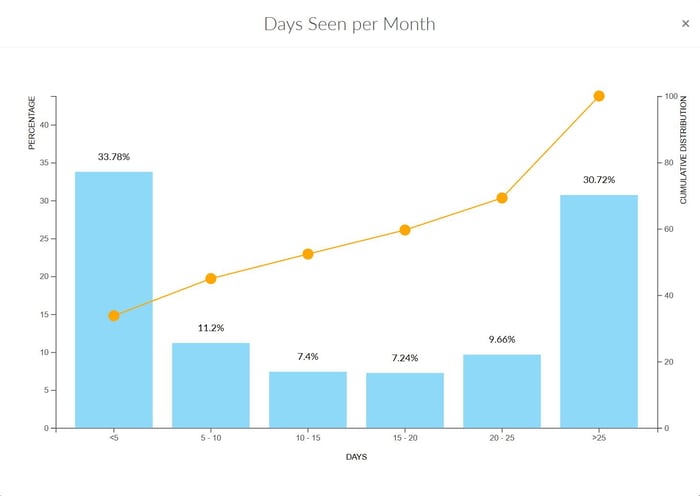 Number of days a device is seen per month. This quality metric provides information on the scale of devices available that can be reached out to, and is a important metric when one needs maximum reach.

Hours Seen Per Day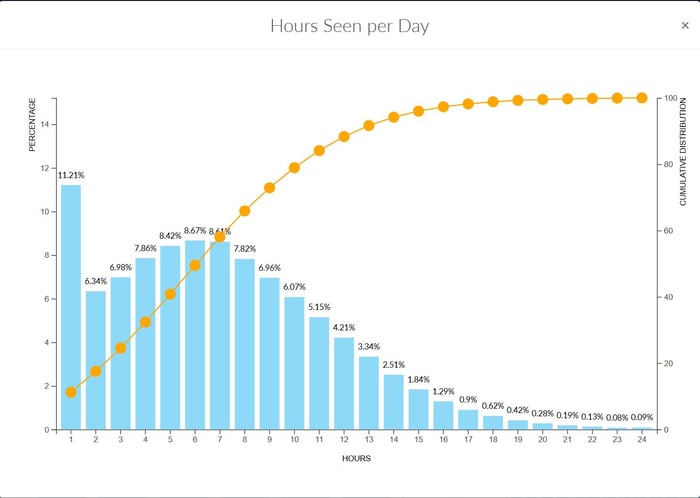 The distribution of devices seen x number of distinct hours per day. This metric captures devices seen, and by extension provides provides deep insight into macro trends.