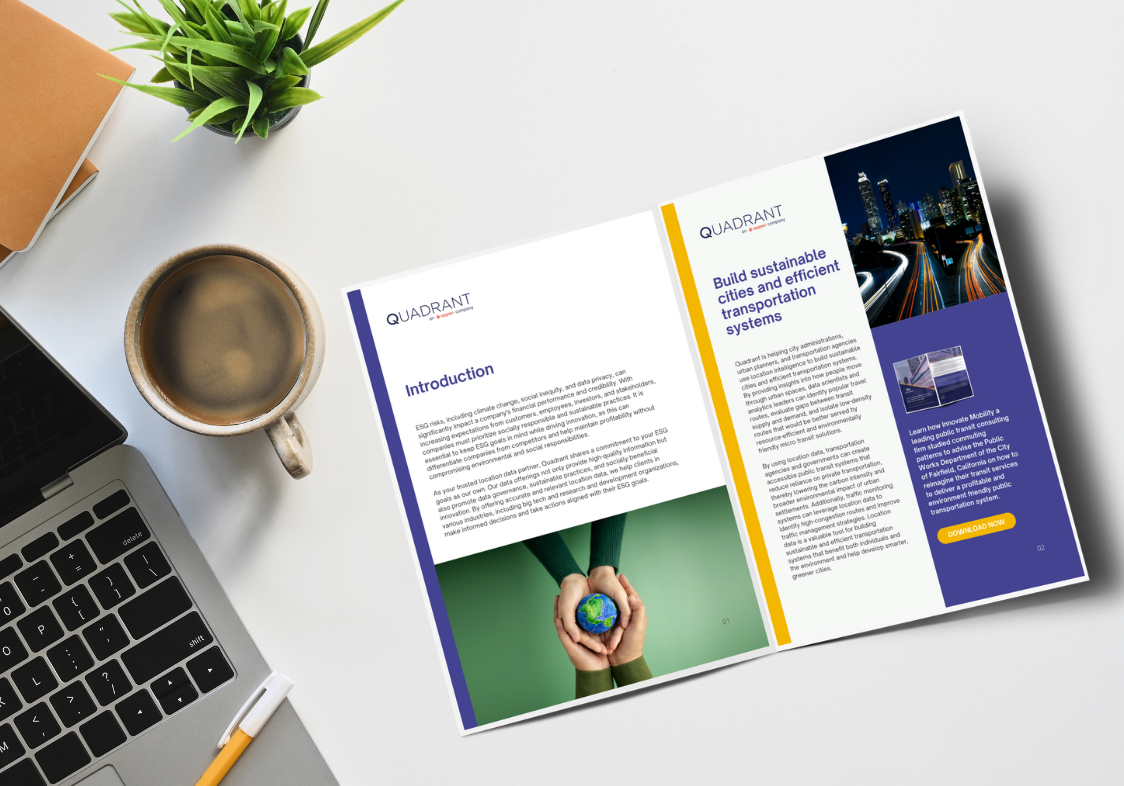 Meet your ESG goals

with location data
ESG risks like climate change, social inequity, and data privacy greatly impact a company's performance and reputation. Quadrant helps you achieve your ESG goals through quality data and governance, enabling informed decisions, sustainable practices, and beneficial innovation.
Quadrant helps companies achieve ESG goals by providing high-quality location data that promotes sustainability, social equity, and data privacy. Our data offerings support the development of sustainable cities, efficient transportation systems, reduced fuel consumption, and emissions tracking.

Our clients and partners have successfully used our data to identify socio-economic gaps, reduce supply chain environmental footprints, and enhance local economies. Quadrant ensures data privacy compliance and aids in emergency response and disaster recovery.
Download our eBook to learn how you can build a greener and more equitable future using location data


HIGHLIGHTS
Build sustainable cities and efficient transportation systems




Reduce fuel consumption & emissions with up-to-date POI data



Reducing the environmental footprint of supply-chain operations





Enhance resilience to public emergencies and natural disasters
Subscribe to our newsletter
Join our community of 60,000+ active subscribers and stay ahead of the game! Our monthly newsletter provides exclusive insights into the geospatial world, featuring the latest trends, case studies, and cutting-edge innovations.