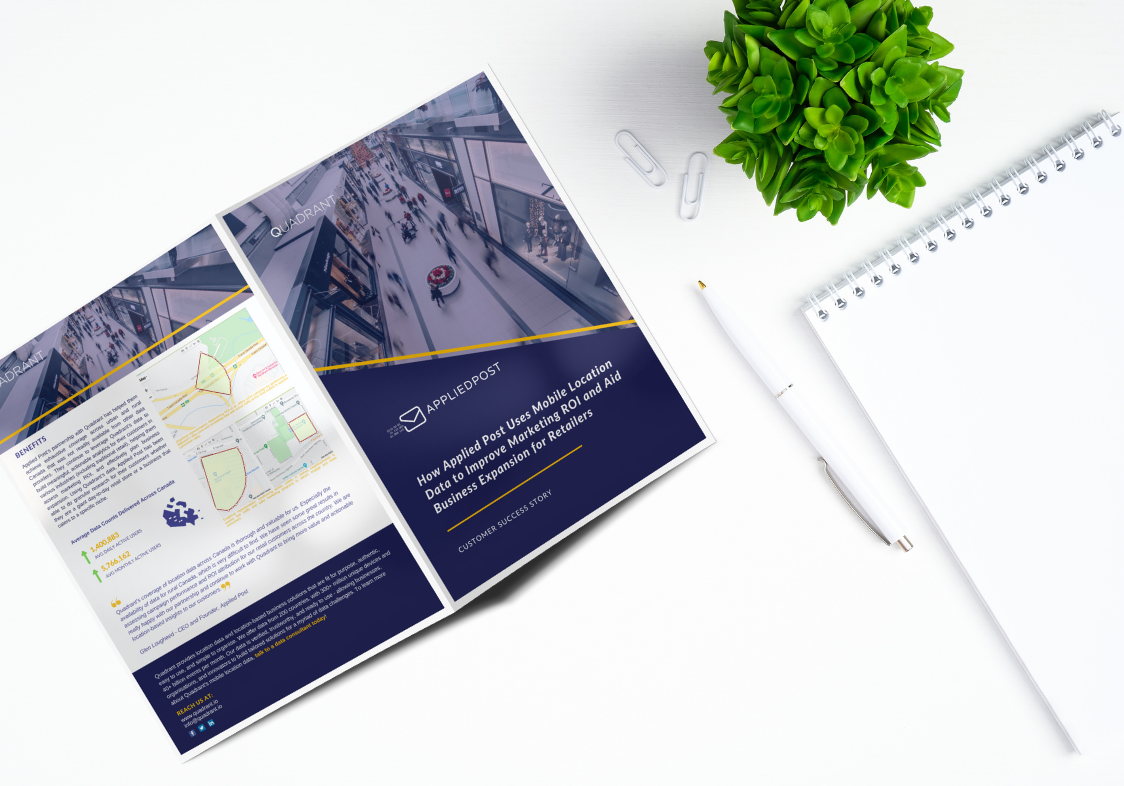 Customer Success Story:

Applied Post
Learn how Applied Post improves marketing ROI, generates competitor insights, and supports data-driven business expansion for retailers using Quadrant's location data
How Applied Post uses mobile location data to improve marketing ROI and aid business expansion for retailers

They bring data solutions to small and medium businesses, offering them actionable neighbourhood intelligence using their proprietary technology and mobile location data.
Download the Case Study
To learn how Applied Post helps retail customers assess store performance, gauge competition in specific areas, and ensure optimum ROI on marketing spend using Quadrant's mobile location data.


"Quadrant's coverage of location data across Canada is thorough and valuable for us. Especially the availability of data for rural Canada, which is very difficult to find. We have seen some great results in assessing campaign performance and ROI attribution for our retail customers across the country. We are really happy with our partnership and continue to work with Quadrant to bring more value and actionable location-based insights to our customers."

CEO - Applied Post
Subscribe to our newsletter
Join our community of 60,000+ active subscribers and stay ahead of the game! Our monthly newsletter provides exclusive insights into the geospatial world, featuring the latest trends, case studies, and cutting-edge innovations.