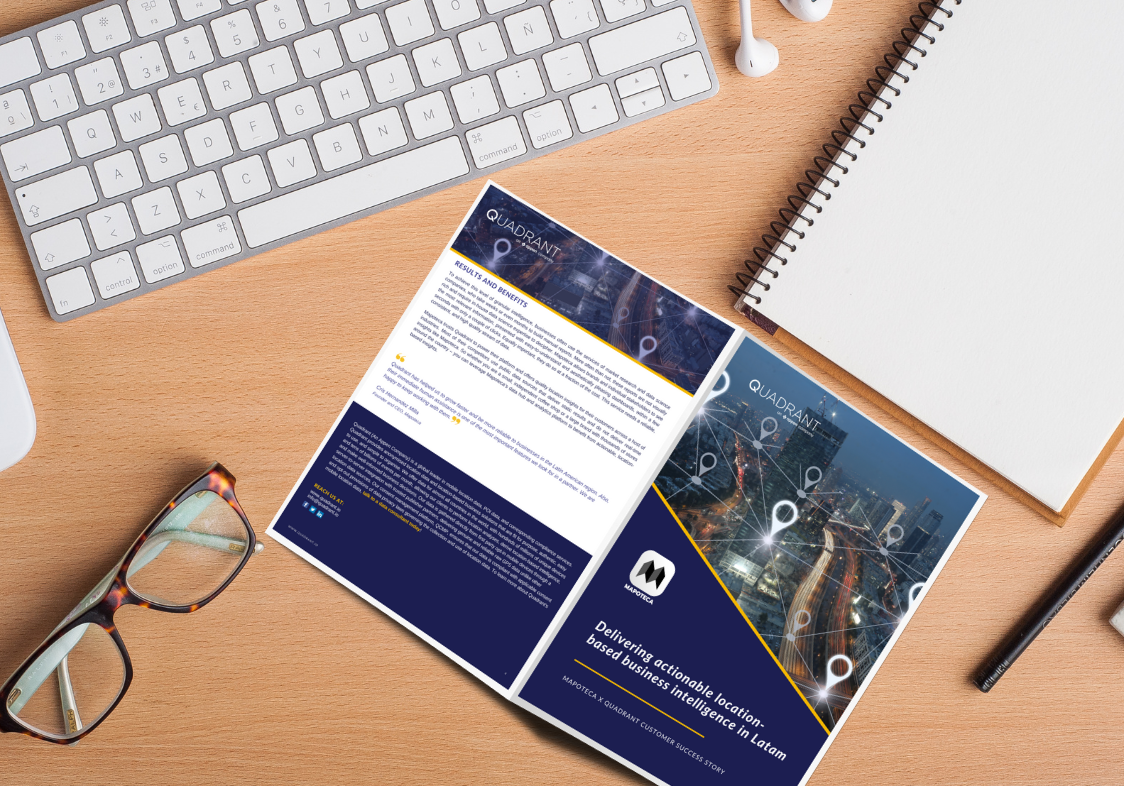 Customer success story:

Mapoteca
Learn how Latin America's leading geospatial data hub is delivering actionable location-based business intelligence using their self-service SaaS BI platform and Quadrant's location data
Delivering actionable location-based business intelligence in Latam



Mapoteca offers a self-service visual analytics platform using their proprietary data and visualisation algorithms.


Download the Case Study
To learn how Mapoteca allows brands and individual stakeholders to see the most relevant information, presented on easy-to-understand and aesthetically pleasing dashboards -- all these in mere seconds and with only a few clicks. In this case study we discuss the following use cases.
Site selection and expansion for a large supermarket chain
Measuring performance and finding new customers
Building audiences for an online entertainment platform
Studying customer distribution and for pharmacies
---
"Quadrant has helped us to grow faster and be more reliable to businesses in the Latin American region. Also, their immediate human assistance is one of the most important features we look for in a partner. We are happy to keep working with them."
~ CEO - Mapoteca
Subscribe to our newsletter
Join our community of 60,000+ active subscribers and stay ahead of the game! Our monthly newsletter provides exclusive insights into the geospatial world, featuring the latest trends, case studies, and cutting-edge innovations.