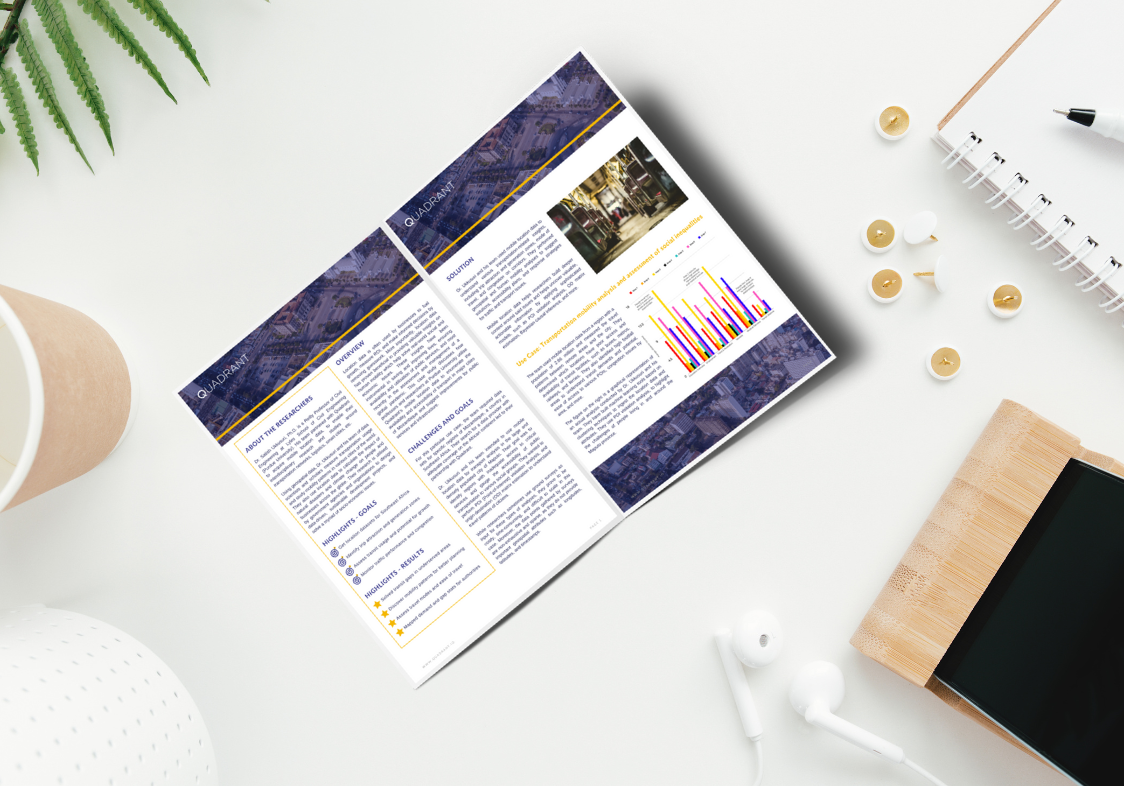 Customer success story:

Leading research university
Learn how researchers used mobile location data to study transport usage and accessibility in Mozambique and highlighted the challenges of people living in and around the Maputo province.
How researchers use mobile location data to study transport usage and accessibility in Mozambique



Scholars are leveraging mobile location data to enable their interdisciplinary research and studies around transportation networks, disaster management, smart cities, and several other real-world issues.

Using the insights from their research they are able to help government agencies and organisations across the globe design data-driven, sustainable development projects, and solve a myriad of socio-economic issues.


Download the Case Study
To learn how Dr. Ukkusuri and his team of scholars and researchers use Quadrant's mobile location data to enumerate the availability and accessibility of transport in major cities of Mozambique and suggest improvements for public services and infrastructure.

---
"Quadrant offers data in the African continent, which was valuable for us as this data is not readily available with many other data providers. We have combined Quadrant's location data with several datasets that we work with, and it has benefitted our research and studies. We are happy with our experience. The team at Quadrant is reliable, accommodating, and always open to feedback and we look forward to working with them for our upcoming data requirements."
~ Dr S Ukkusuri - Reilly Professor of Civil Engineering
Subscribe to our newsletter
Join our community of 60,000+ active subscribers and stay ahead of the game! Our monthly newsletter provides exclusive insights into the geospatial world, featuring the latest trends, case studies, and cutting-edge innovations.