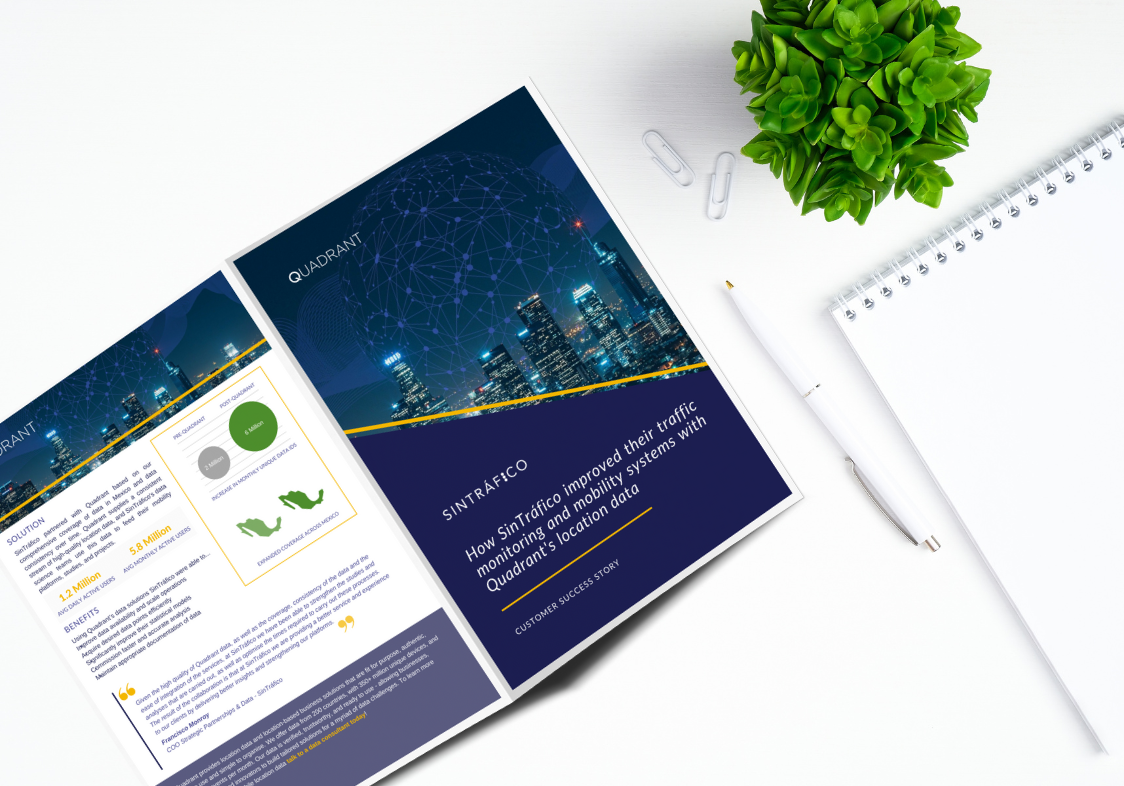 Customer success story:

Sintrafico
Learn how SinTrafico improved their traffic monitoring and mobility systems with Quadrant's location data
SinTrafico is a leading mobility intelligence platform based in Mexico

They create smart mobility ecosystems that empower agencies in the out-of-home advertising space, retailers, infrastructure companies, and governments


Download the Case Study

to learn how SinTráfico partnered with Quadrant to enrich their mobility and traffic analysis programs with larger volumes of data across their region of interest. We discuss the customer's challenges, solutions offered by Quadrant, and the overall benefits of the partnership.
---
"Given the high quality of Quadrant data, as well as the coverage, consistency of the data, and the ease of integration of the services, at SinTráfico we have been able to strengthen the studies and analyses that are carried out, as well as optimize the times required to carry out these processes. The result of the collaboration is that at SinTráfico we are providing a better service and experience to our clients by delivering better insights and strengthening our platforms".


~ COO Strategic Partnerships & Data - SinTráfico
Subscribe to our newsletter
Join our community of 60,000+ active subscribers and stay ahead of the game! Our monthly newsletter provides exclusive insights into the geospatial world, featuring the latest trends, case studies, and cutting-edge innovations.