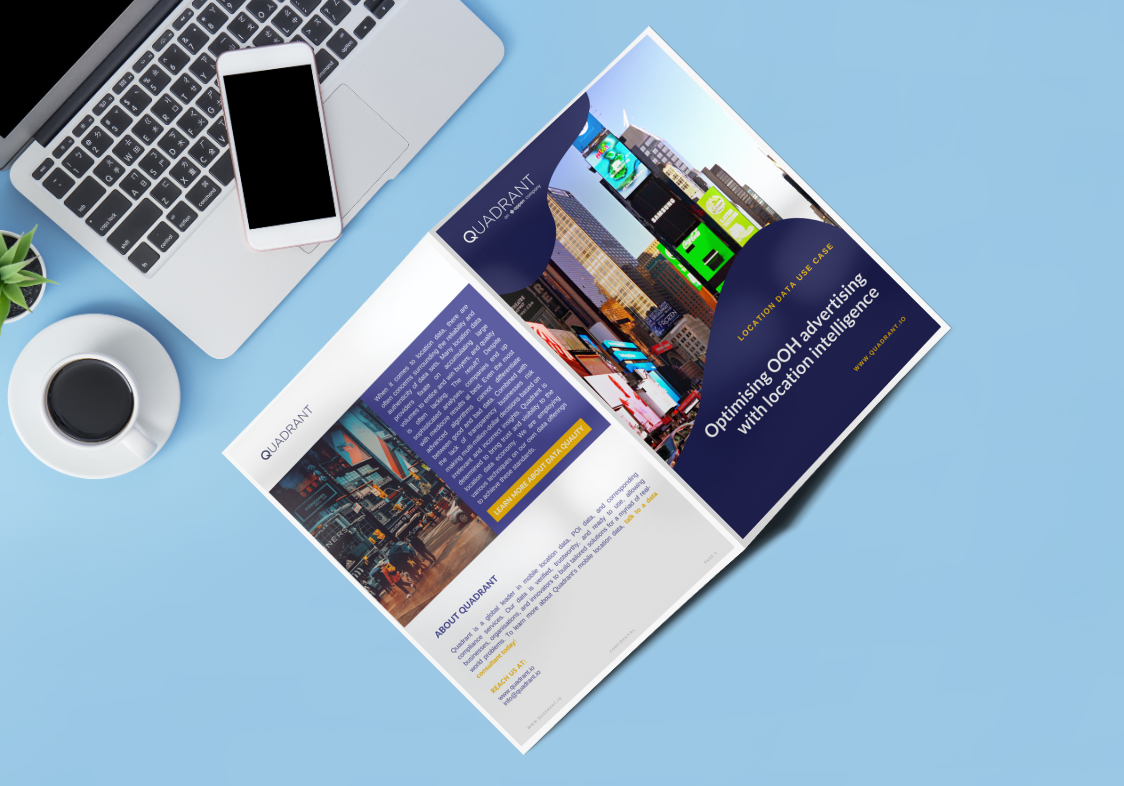 Optimise your outdoor media strategy with

location data
In this eBook, we will discuss applications of mobile location data and mobility analysis for the OOH industry, and present popular use cases, including some success stories from Quadrant's customers and partners.
To be successful, marketing and advertising need to send the right message to the right people at the right time. Unlike digital campaigns with built-in analytics, performance of outdoor media campaigns is hard to forecast and measure.


Human mobility insights can help


By utilising mobile location data and location-based intelligence, marketers can find high-performing sites, smartly price assets, predict exposure, and assess the ROI of OOH ads.


Download this eBook

to learn from popular use cases how location data helps OOH companies and advertisers make the most of their campaigns and determine accurate ROI of their marketing spend. We will discuss how to:


Reduce fuel consumption & emissions with up-to-date POI data



Reducing the environmental footprint of supply-chain operations




Enhance resilience to public emergencies and natural disasters



Measure reach and effectiveness of ad sites and assets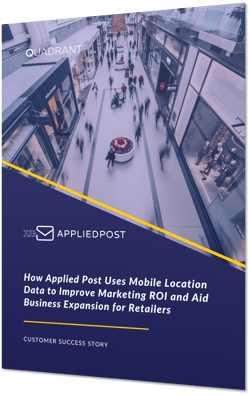 You might also like
Case study: Improving marketing ROI for retailers using

location data
Learn how Applied Post helps retail customers assess store performance, gauge competition in specific areas, and ensure optimum ROI on marketing spend using Quadrant's mobile location data.
Subscribe to our newsletter
Join our community of 60,000+ active subscribers and stay ahead of the game! Our monthly newsletter provides exclusive insights into the geospatial world, featuring the latest trends, case studies, and cutting-edge innovations.