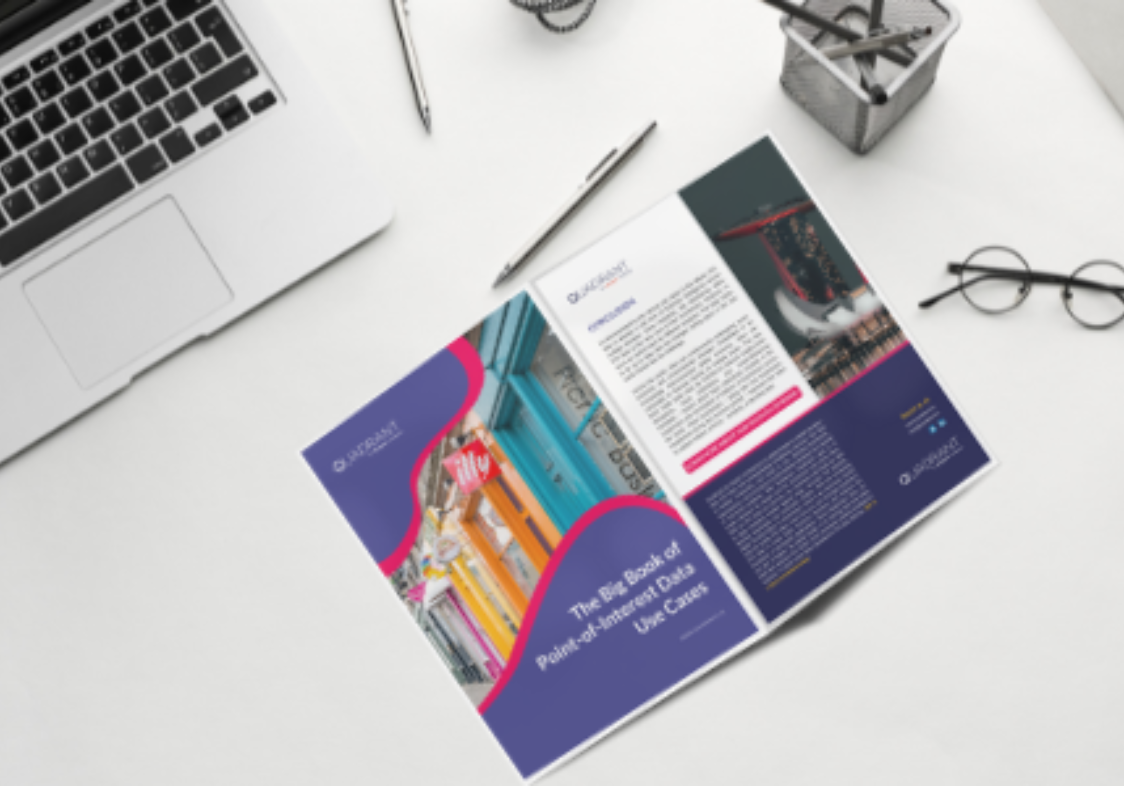 The big book of

Point-of-Interest (POI)

data use cases
Representing physical locations in the digital space, POI data is a vital component of success in dozens of industries. Some businesses, like ridesharing or last-mile delivery build their whole operations around accurate POI data, while others can harness it to uncover insights that offer a competitive edge.
Download this ebook to learn how POI data is leveraged across various industries, such as
Last-mile and Food Delivery

: Food and parcel delivery businesses rely on POI-dependent navigation apps that optimise routing, calculate delivery fees, and reduce transport costs by facilitating batch deliveries.



Real estate

: Companies use POI data of neighborhoods and surrounding areas to determine pricing for new properties. This data is also used to enrich digital real estate platforms so that buyers can make informed decisions.


Marketing and Advertising: POI and mobility data is widely used to conduct footfall analysis - a great way of measuring the effectiveness of Out-of-Home campaigns.



Financial Services

: Insurance firms combine POI data along with various other data types to adequately estimate risk and premiums. Retail banks use POI data to identify underserved areas with high demand that are ideal for expansion.



Ridesharing

: Businesses that provide on-demand transport leverage POI and mobility data to match passengers with drivers, calculate ETAs, identify the quickest routes, and implement surge pricing.
Subscribe to our newsletter
Join our community of 60,000+ active subscribers and stay ahead of the game! Our monthly newsletter provides exclusive insights into the geospatial world, featuring the latest trends, case studies, and cutting-edge innovations.