Last week, we had a visit from students of Murdoch University Western Australia to the Quadrant office in Singapore.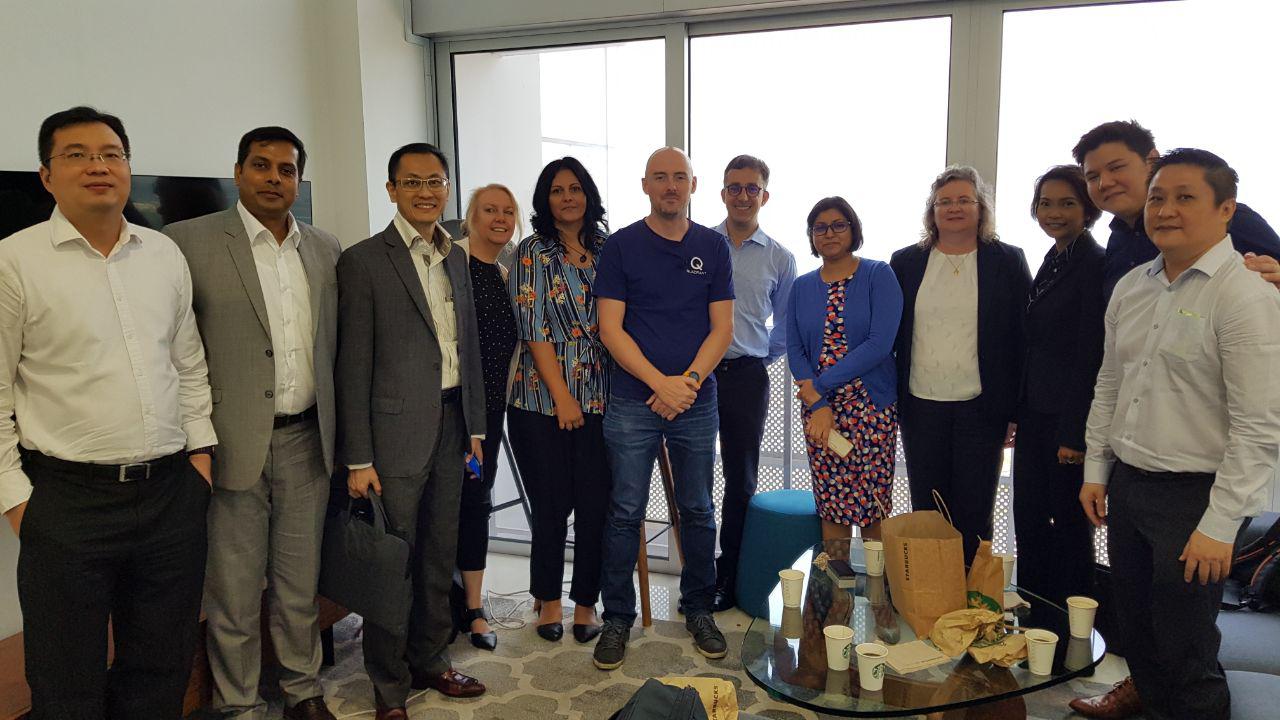 Our CEO Mike Davie gave a talk on the Singapore's position as an innovation hub and leading smart city. Here's a quick recap of some of the themes and content covered:
What is a Smart City?
A key goal of any smart city is to improve the lives of its citizens, with a focus on sustainability and infrastructure. In other words, smart cities are about making a better place to live. But for every city, it's something different. The constraints and challenges cities face in somewhere like Toronto, Canada are very different to those in Jakarta or Singapore, for example. Every city has its own problems to address through technology.
As such, smart cities must first identify what the constraints of their society are: is it over population, under population, an aging population, etc. Singapore has evolved so quickly over the last 50 years that it's a relatively unique – and successful – smart city case study. A proud maritime history has seen the city-state grow into the second biggest port in the world. Singapore has been at the centre of global trade for many decades now, with a huge shipping industry as a natural consequence.
Beyond shipping, Singapore is also a powerhouse of banking and finance, as well as oil and gas – which contribute generously to its gross domestic product. Its challenge in approaching the evolution to a smart city was around how to maintain its unique competitive advantages and world-renowned efficiency, while not eroding its culture. In other words, become a smarter and more affluent nation while not forgetting its history. Walking through many of Singapore's streets today will reveal that history: shop houses, leftover from the British colonial rule, juxtaposed to towering skyscrapers of steel and glass, the offspring of a new era of high technological accomplishment.
Creating Innovation
Singapore is now on average five years ahead of most other developed cities around the world on the smart city scale. This is largely thanks to a very visionary government on the financial, regulatory, and technology side, which has pushed to become much more self-sustained on things like water supply, historically a challenge that Singapore overly reliant on neighbours. In its DNA, Singapore is all about planning ahead – a key ingredient of any smart city.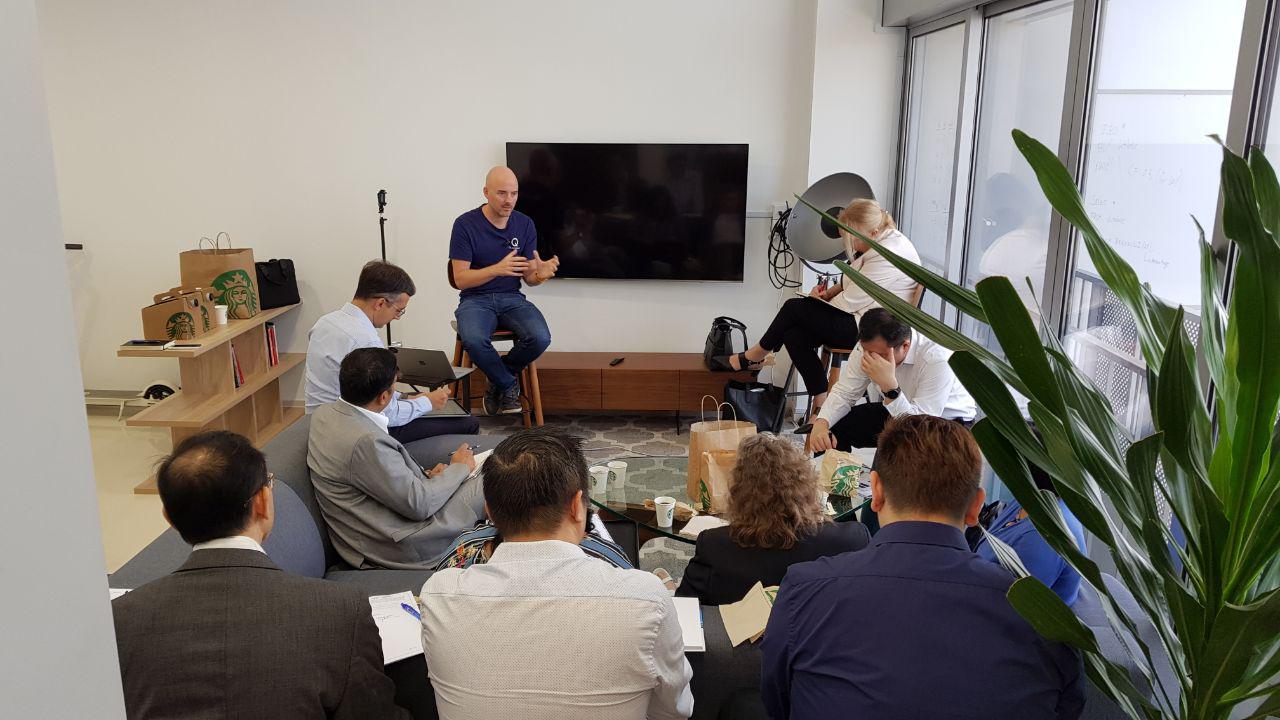 In 2014, when we launched Quadrant, there was an early start-up accelerator based in Block 71 called JFDI. Over the past five years, we've seen the huge growth of Block 71 as an incubation places for start-ups, technology, and innovation – from one that had very few companies and fewer food options, to one that is a bustling business centre today in its own right, with a whole ecosystem sprouting up around it.
Around the same time, the Prime Minister's Office launched the TIS scheme of matching investments with local venture capital funds – though it ended up being a bit too generous. The government was putting in the lion's share, with the unintended consequence being that too many start-ups were surviving on funding without being profitable or competitive in the market.
That, of course, if the nature of trial and error, part of the learning curve of pivoting to an innovation hub. No doubt Singapore has learned lessons along the way that make it stronger and more successful toady. The positive result was a culture change in Singapore, which suddenly legitimised start-ups. Being a start-up founder was no longer the lame younger cousin of a job in finance or government. The success of local ride-hailing app Grab has only reinforced this in recent years: CEO Anthony Tan is now a local rock star.
Over time, to fund this new wave of innovation, VCs investing at the Seed stage right through to Series C and beyond started setting up in Singapore to get in on the opportunities. It's all paying off. In addition, Singapore's commitment to the rule of law and free-market economics has only acted as fuel on the fire. The roll out of sensor networks and soon-to-launch 5G will further bolsters Singapore's credentials as a leading smart nation.
One challenge is that Singapore, as a small city, has its own specific challenges around limited land and urban density. This means that for applications being developed for emerging markets like Indonesia, Singapore would not necessarily be the ideal testbed.
Data: Quadrant's contribution to Smart Cities
When we launched Quadrant in 2014, we knew that governments including Singapore's needed access to large amounts of real-time data. This was an important part of their methodological approach to identifying bottlenecks and challenges in city infrastructure. Sensor networks and city-wide Wi-Fi are just two examples of useful ways governments collect anonymous data to inform city planning decisions and services roll outs.
Smart buses now know how many passengers are sitting in their seats, allowing a central transport hub to send out more (or fewer) buses to specific routes based on real-time demand.
At Quadrant, we process billions of data points per day across 500 million devices per month. All this data can be used to start solving issues from a smart city approach, such as urban mobility and congestion. The problem has been that, with the growing awareness of the value of data, more fake data is being produced to exploit rampant market demand. It's become a huge issue for the modern Data Economy, which is being exploited by bad actors for their gains.
One of our early experiences told us something wasn't right: we spoke to four separate companies who all had the exact same data sets, and who claimed to have produced them themselves. The fact was that there was no way they had produced the exact same data independently, with billions of data points, which likely pointed to fake data being rampant in the data economy even then.
In some cases, decisions worth hundreds of millions or billions of dollars were being made based on data sets of questionable authenticity.
As such, one of the biggest challenges for companies today is to ensure they are making decisions based on the correct data. We see data as a key component of the smart city debate and discussion, and it's very much where we at Quadrant come in to give companies confidence that they are working with authentic data. In our case, we use Blockchain to stamp the data at source, allowing us to track it and be alerted if that data is changed.
As companies and cities become smarter, including here in Singapore, more and more we are seeing governments and the private sector becoming reliant on data. We look forward to continuing to play a role in Singapore's evolution into a fully-fledge smart city, and look forward to new challenges that will be thrown up along the way.
If you would like to learn more about anything discussed in this post, feel free to reach out to our team here and we'll get in touch as soon as we can.