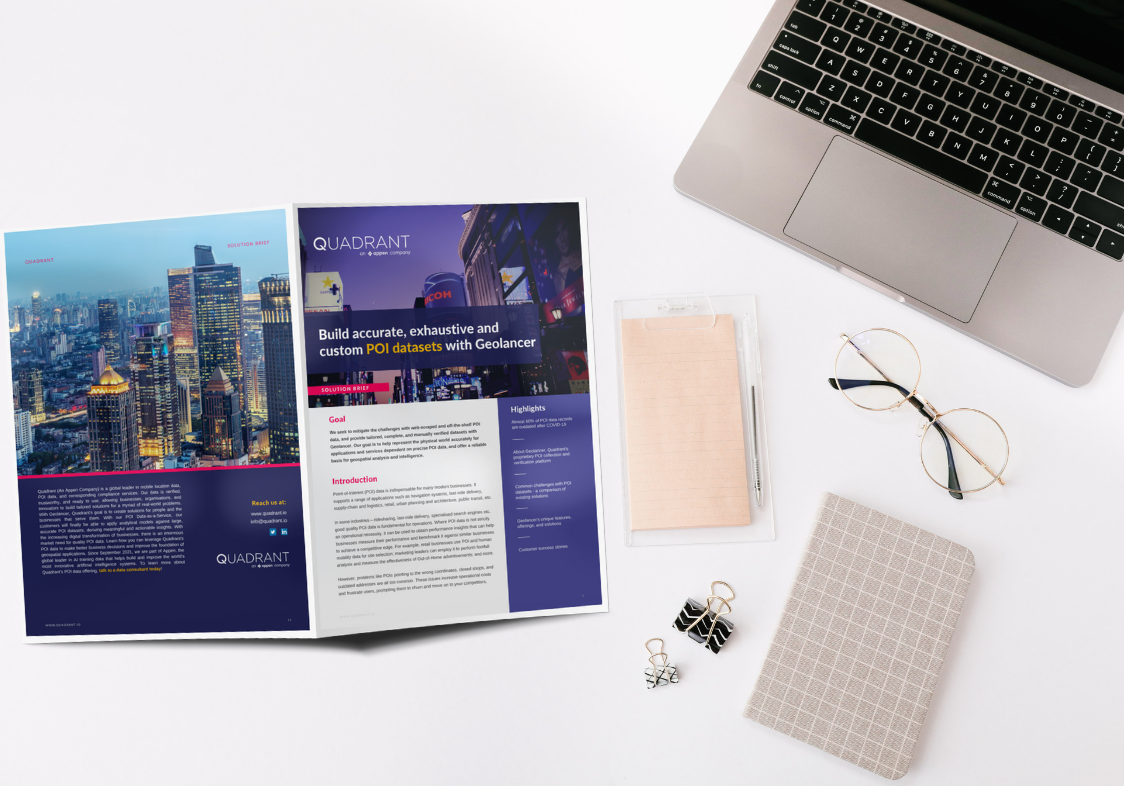 Build accurate, exhaustive, and custom

POI datasets with

Geolancer
In this solution brief, we will discuss the various challenges associated with traditional POI databases and introduce Geolancer, Quadrant's proprietary POI data collection and verification platform as a solution.
POI data is crucial for various industries and can be sourced from distinct methods to aid in competitive analysis, ROI measurement, and site selection for new investments.


However, there are several challenges



Cookie-cutter POI data doesn't work for dynamic applications and business models


POI data is highly elusive and prone to changes


Existing methods of data collection are not efficient or customisable enough to fit unique operational needs


Introducing Geolancer


Geolancer provides tailored POI data for clients' unique needs.
Download this solution brief to learn how Geolancer:

Compares to traditional POI collection methods such as web scraping, crowdsourcing, managed services etc.


Can offer tailored, customised and on-demand POI data unlike any other off-the-shelf POI data provider


Helps ridesharing, mapping, and real-estate companies improve services and enrich and refresh their POI database.
Subscribe to our newsletter
Join our community of 60,000+ active subscribers and stay ahead of the game! Our monthly newsletter provides exclusive insights into the geospatial world, featuring the latest trends, case studies, and cutting-edge innovations.