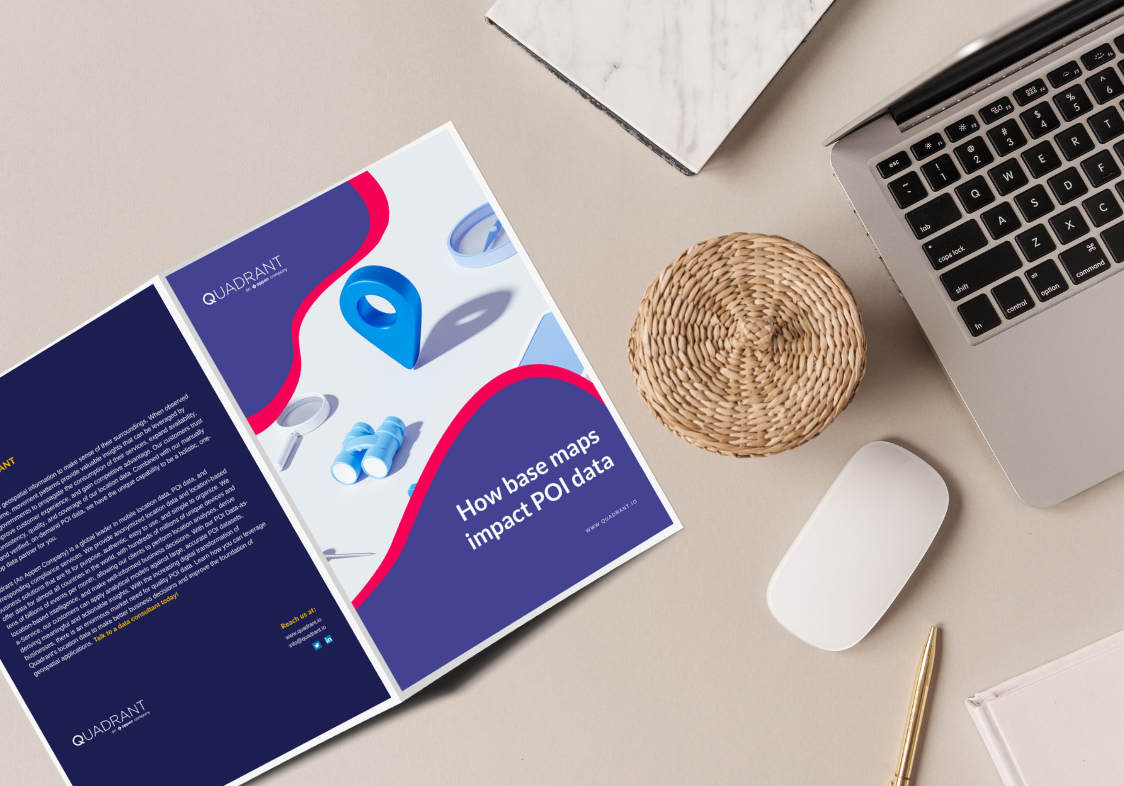 How base maps impact

POI data
For location-based businesses, base maps from mapping providers are the backbone of their services. But did you know that even for identical geo-coordinates, different maps can show different results? This can pose a challenge for businesses trying to determine the quality of their POI datasets. Our ebook dives into the reasons behind these visual disparities, their potential impact on commercial use cases, and more.
In this eBook, we explain why disparities can arise when the same coordinates are visualised across different base maps. To do this, we studied the underlying technologies and information utilized to create these maps - namely mapping software and satellite views.

Based on our research and findings, we concluded that businesses should prioritize accuracy over visual representation when assessing location data from vendors.
What You'll Learn from this eBook
The limitations of mapping software and the quality of foundational satellite views can result in inaccurate coordinate mapping across all base maps


Relying on visually coherent maps that do not reflect the reality on the ground can increase operational overheads for firms


How Geolancer by Quadrant solves this problem by providing highly accurate location data.


Geolancer, Quadrant's POI data collection and verification platform, helps location-based businesses obtain accurate and use-case-specific location data that better suits their needs. By leveraging Geolancer, companies can obtain the ground truth without deploying personnel or hiring costly managed services.
Subscribe to our newsletter
Join our community of 60,000+ active subscribers and stay ahead of the game! Our monthly newsletter provides exclusive insights into the geospatial world, featuring the latest trends, case studies, and cutting-edge innovations.