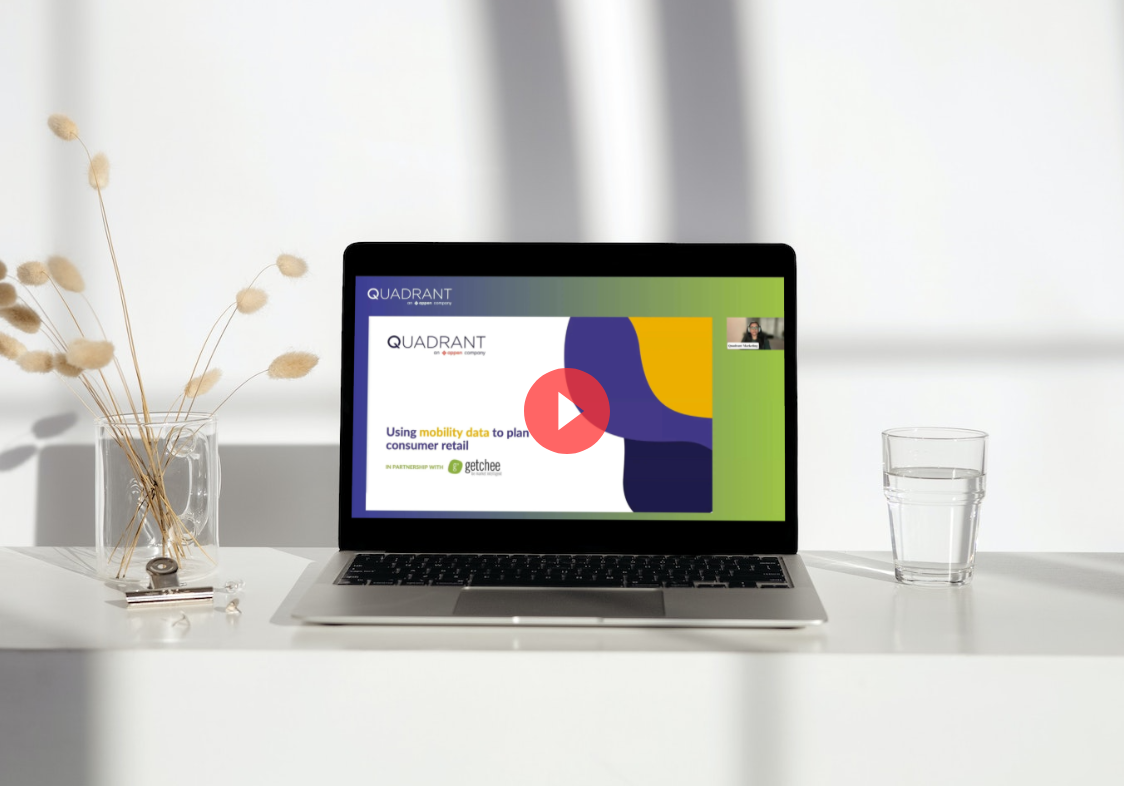 Webinar: How retailers can unlock profitable insights

with mobile location data
Discover how retailers can leverage mobility data to make profitable decisions. In this webinar, location intelligence experts from getchee and Quadrant share their knowledge and methodologies on how to study consumer behavior, identify emerging locations, and outperform your competitors using location data.
For years Quadrant has worked with market research, location intelligence, consulting, and mapping companies to deliver high-quality and tailored insights for retailers. From multinational home improvement stores to local pharmacies, from specialized apparel brand to supermarkets - we have delivered quantifiable results and translated location data into profitable intel for global brands.

Mobile location data empowers retailers to make strategic decisions in site selection, competitor analysis, and marketing. Leveraging this data optimizes in-store experiences, demand forecasting, and customer segmentation while enhancing real-time promotions, campaign measurement, and loyalty programs.

Together with our partner and market intelligence leader - Getchee we organised an insightful session where we share how you can leverage location data to:

✔ Efficiently target geographies for retail channel expansion

✔ Assess your retail store sales by modeling relative potential

✔ Consumer behavior, footfall, and retail infrastructure analysis

✔ Evaluate competition, market share and poach consumers




About the presenter: Bruce Berkman is the founder and chairman of Getchee Inc., a market leading retail geospatial analytics firm. Getchee have pioneered the use of mapping technologies for retail channel analysis and distribution strategy and serve global brand customers on 3 continents, in most major consumer facing sectors.
Subscribe to our newsletter
Join our community of 60,000+ active subscribers and stay ahead of the game! Our monthly newsletter provides exclusive insights into the geospatial world, featuring the latest trends, case studies, and cutting-edge innovations.