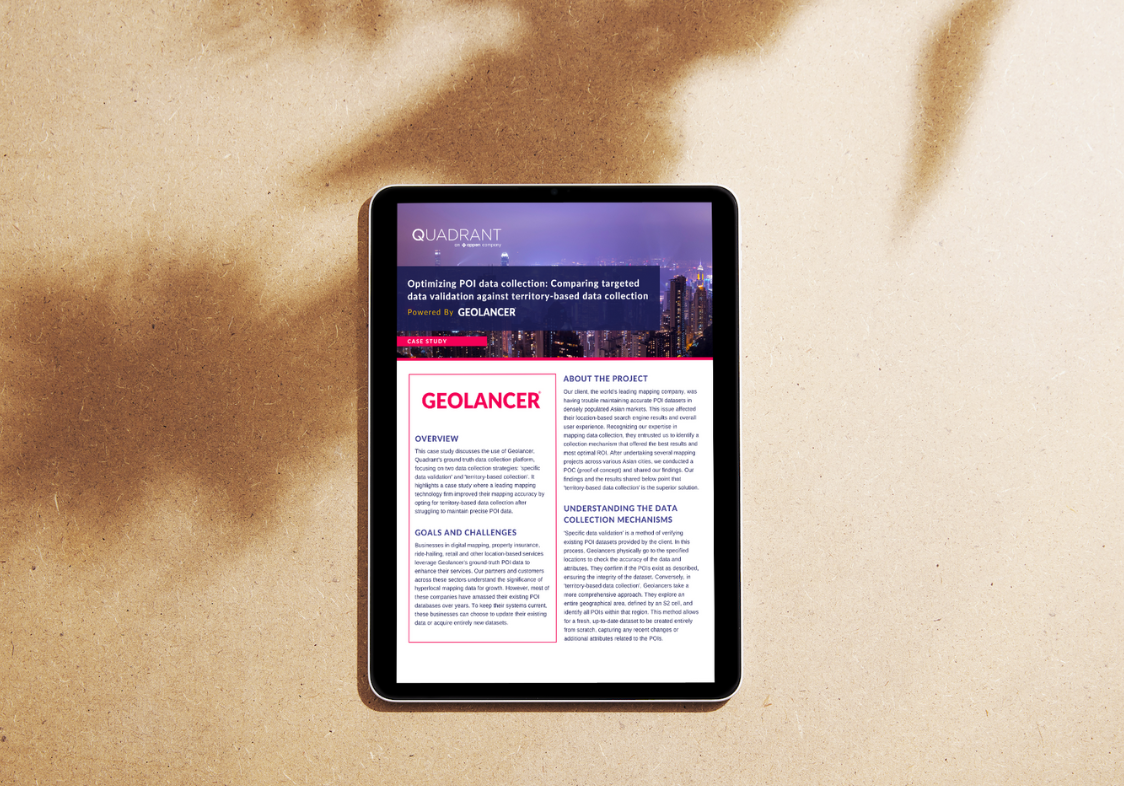 Case study: Targeted validation VS territory-based

POI data

collection
In this case study, we demonstrate how we identify the most efficient and cost effective POI data collection mechanism for one of the world's largest mapping companies. Our research compares targeted validation with a territory based data collection approach and determines the best option to enhance ROI, ensure accuracy, and improve user experience.
In sectors like digital mapping, property insurance, and retail, businesses turn to Geolancer's ground-truth POI data to improve their services. Our partners recognize the power of hyperlocal mapping data for growth. The challenge for them is to keep these precious POI databases up-to-date, deciding whether to refresh current data or procure entirely new datasets.

Our case study centers around a top mapping firm that was struggling to maintain precise POI data in Asia, which affected their search engine results and user experience. They turned to us to find the best data collection strategy. Following several mapping projects, we shared our results.


In this case study we discuss

What is 'specific data validation' and 'territory-based data collection'

What are the key results and benefits of adopting 'territory-based data collection'

Findings of our POC conducted in densely populated Asian markets comparing both data collection methods
Subscribe to our newsletter
Join our community of 60,000+ active subscribers and stay ahead of the game! Our monthly newsletter provides exclusive insights into the geospatial world, featuring the latest trends, case studies, and cutting-edge innovations.