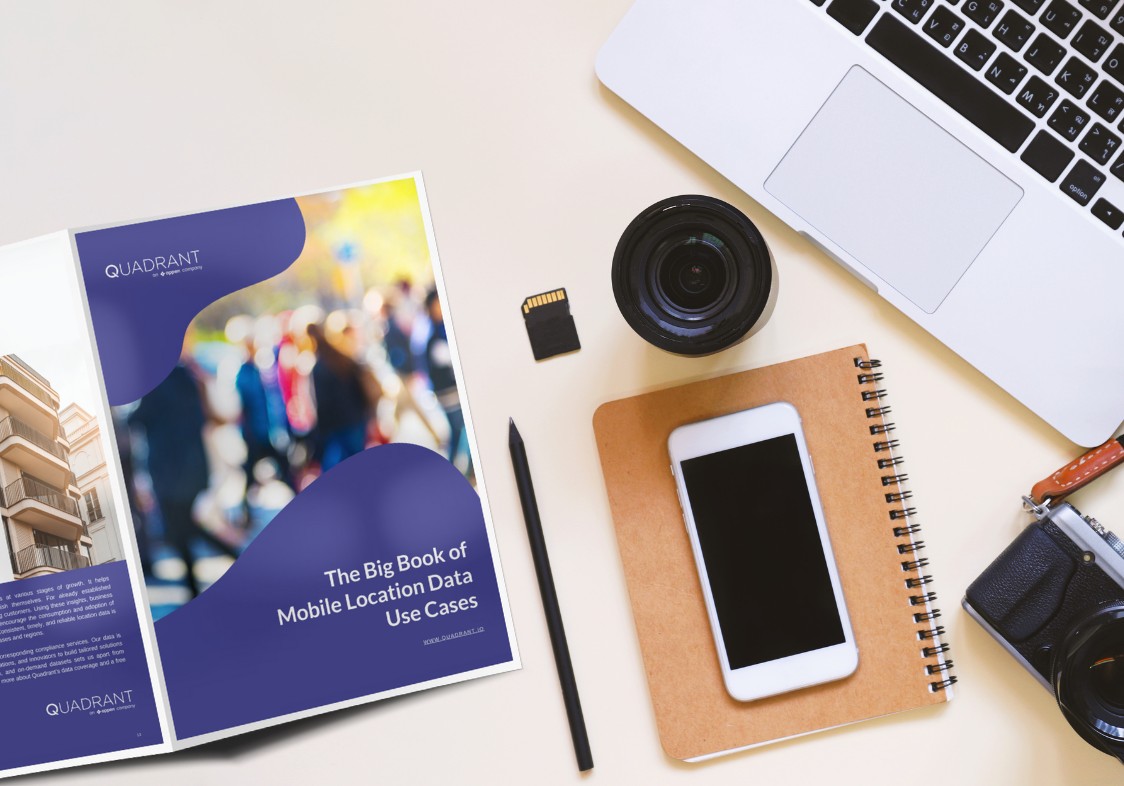 The big book of

mobile

location data use cases
Serving as a record of where people go and how much time they spend there, mobile location data offers unique insights on people's activities and interests. These insights can be harnessed to bolster business performance across a host of industries.
In this eBook, you will discover how location data is leveraged for
Improving marketing ROI: Businesses can use location intelligence to promote targeted offers based on consumer preference, measure the performance of Out-of-Home advertising, and prepare competitive analyses.


Optimizing site selection: Retail businesses can combine footfall, demographic, and POI data to choose a site with the highest potential ROI.


Urban planning: Researchers and public planners can utilise human mobility data to minimise traffic congestion, identify and rectify shortfalls in public services, and increase resource allocation to specific urban areas.


Emergency response: In addition to helping public health experts, location data can be used to facilitate the distribution of resources, facilities, and personnel in the aftermath of natural disasters.


Real estate: Location intelligence and POI data can enrich digital real estate platforms, helping people find homes close to the locations that matter to them.
Subscribe to our newsletter
Join our community of 60,000+ active subscribers and stay ahead of the game! Our monthly newsletter provides exclusive insights into the geospatial world, featuring the latest trends, case studies, and cutting-edge innovations.