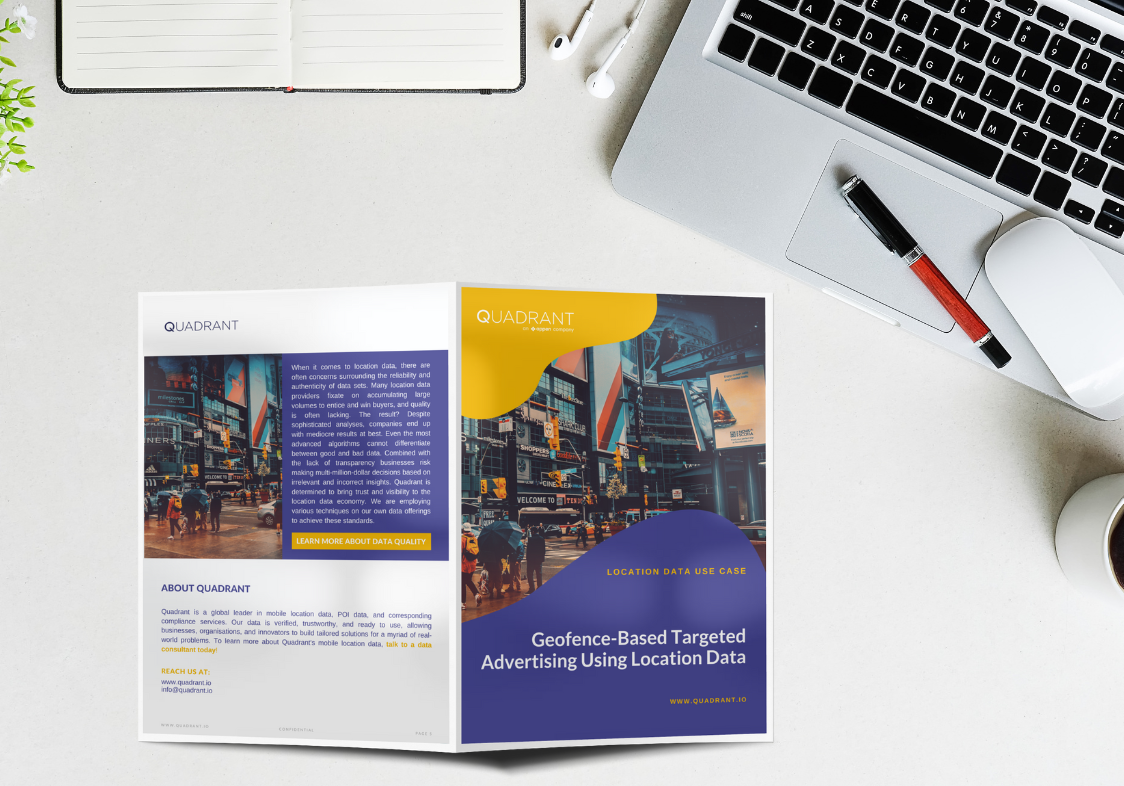 Geofence-based

targeted advertising and marketing
Dive into our eBook to unlock the power of mobile location data. Learn to optimize marketing investments, boost brand visibility, effectively promote offers and events, attract fresh clientele, and drive more foot traffic to your physical outlets. Ignite your business growth today.
Leverage the power of location data
to gain insights into the effectiveness of your advertising and marketing campaigns. In this fact sheet, you will find how location data helps fulfil various use cases and applications.


The use cases discussed in this eBook are
taken from a few popularly discussed case studies and results achieved from some actual applications by Quadrant's customers and partners.


Mobile location data can help you



gain valuable insights into customer preferences
attribute store visits and purchases to ads


run targeted advertising campaigns (both online and offline)
Subscribe to our newsletter
Join our community of 60,000+ active subscribers and stay ahead of the game! Our monthly newsletter provides exclusive insights into the geospatial world, featuring the latest trends, case studies, and cutting-edge innovations.