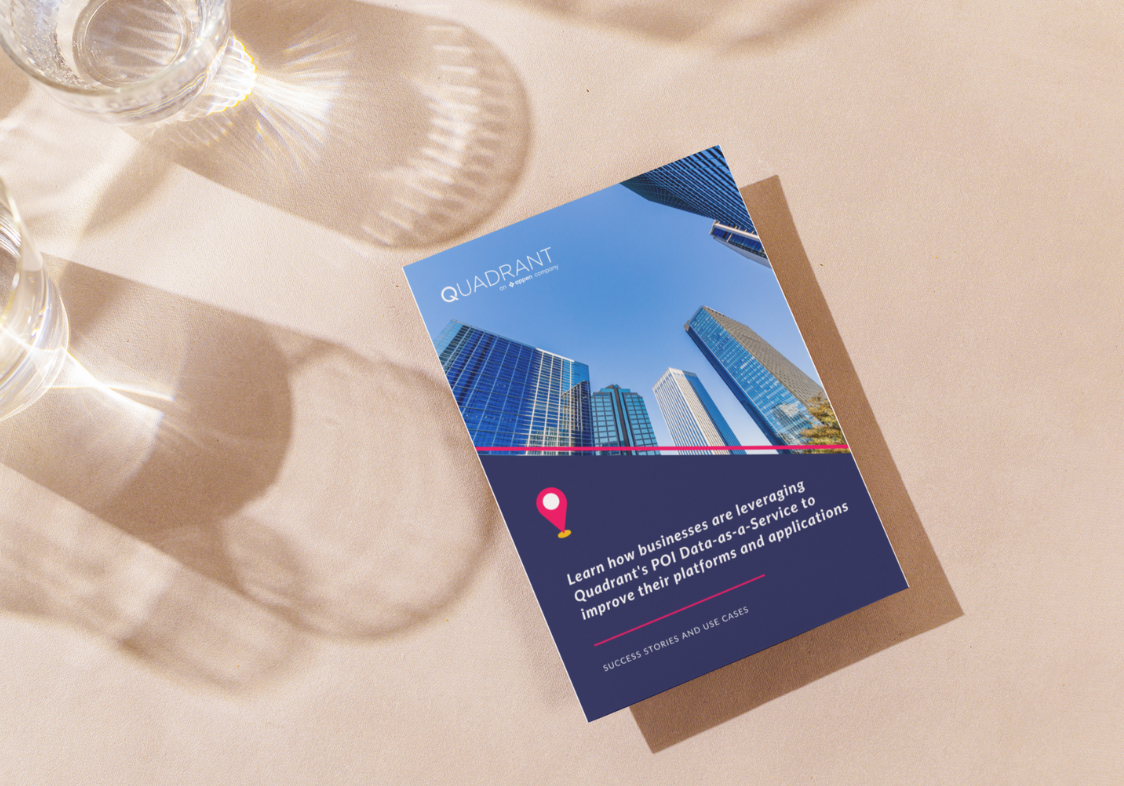 Leveraging
POI Data-as-a-Service
for ridesharing and real estate
Learn how businesses use Geolancer's up-to-date, accurate, and complete POI data to improve their operations, and why Geolancer is the best platform to build large scale and high quality POI datasets quickly.
Point-of Interest data is the backbone of most digital services

However, most off-the-shelf POI databases are riddled with inaccurate and outdated information. Datasets scraped from the web do not accurately represent the truth on the ground, especially in rapidly growing, developing parts of the world.


Download this case study to

learn how Quadrant is solving the issues with recency, accuracy, and completeness with Geolancer, our proprietary platform for manually collecting and verifying POI data.


In the document we discuss:
How a ridesharing company improved its platform by adding and verifying pick-up and drop-off points to enhance rider and driver experience


How a real estate company enriched their residential POI database for Singapore with detailed metadata attributes


How Geolancers collected 180,000+ POIs in Southeast Asia in just 11 weeks, and more.
Subscribe to our newsletter
Join our community of 60,000+ active subscribers and stay ahead of the game! Our monthly newsletter provides exclusive insights into the geospatial world, featuring the latest trends, case studies, and cutting-edge innovations.