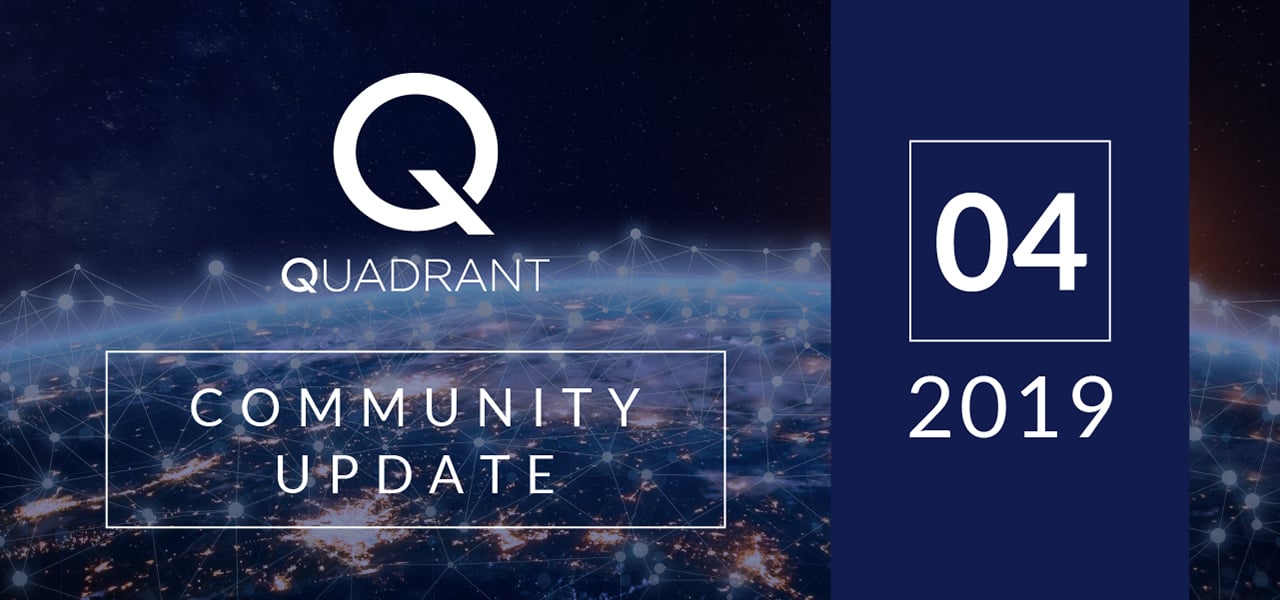 As we move into the middle of the year, our focus at Quadrant continues to be on building the products our customers need to meet their business goals. Last month we released our AI Models layer, and this month we've continued to develop our platform so that it provides the best solutions in the industry.We are preparing the launch of our Data Quality Dashboard, another microservice layer intended to boost the capabilities and user-friendliness of the Quadrant Platform, and we are building toward additional announcements in the middle of the year. As always, our team was active in the community, speaking at events around Singapore.
Here are a few highlights:
Quadrant team active at industry events
Quadrant hosted its monthly community event, focused on luxury travel, on Thursday, 25th April 2019. Luxury travel is one of the biggest sources of revenue for the tourism industry, and some of the fastest growth is seen coming from countries in the Asia-Pacific.
Quadrant decided to study the patterns exhibited by these affluent travellers with mobile location data to uncover insights into their behaviour and preferences. The findings and insights were shared at the event by members of our team.
The event was well attended and feedback from the audience has been very positive. You can read a summary of the event here, and find the full presentation materials here.
Sneak peak: Data Quality Dashboard
Quadrant's Data Quality Dashboard, scheduled to release next month, is the second piece of the microservices layer we launched with our AI Models. It is designed to help location data evaluators gain more insights into the data feeds prior to executing expensive evaluation job batches. The first version of the dashboard consists of data quality control metrics as follows:
Global DAU and MAU
Data Completeness
Events per Device per Day
Horizontal Accuracy
Days Seen Per Month
Hours Seen Per Day
The Data Quality Dashboard will help save data buyers time and reduce data processing costs by eliminating non-qualifying data for ingestion. It will be a big step toward eliminating bad data from business processes, and we're proud that Quadrant is the first to offer it. Stay tuned for the official launch announcement in the coming weeks.
Major announcements coming soon
We are proud of the progress we have made thus far in 2019 and the progress we have made in less than a year. But our team is working hard to deliver even bigger achievements in the coming months. These will come on both the product and the business side, so stay tuned to our blog for the latest updates.
As always, we are grateful to our customers and the members of our community for your continued support. We have already achieved a great deal, and have strong momentum toward our longer-term organisational goals. The support of the community is an integral part of this success.
Best Regards,
The Quadrant Team