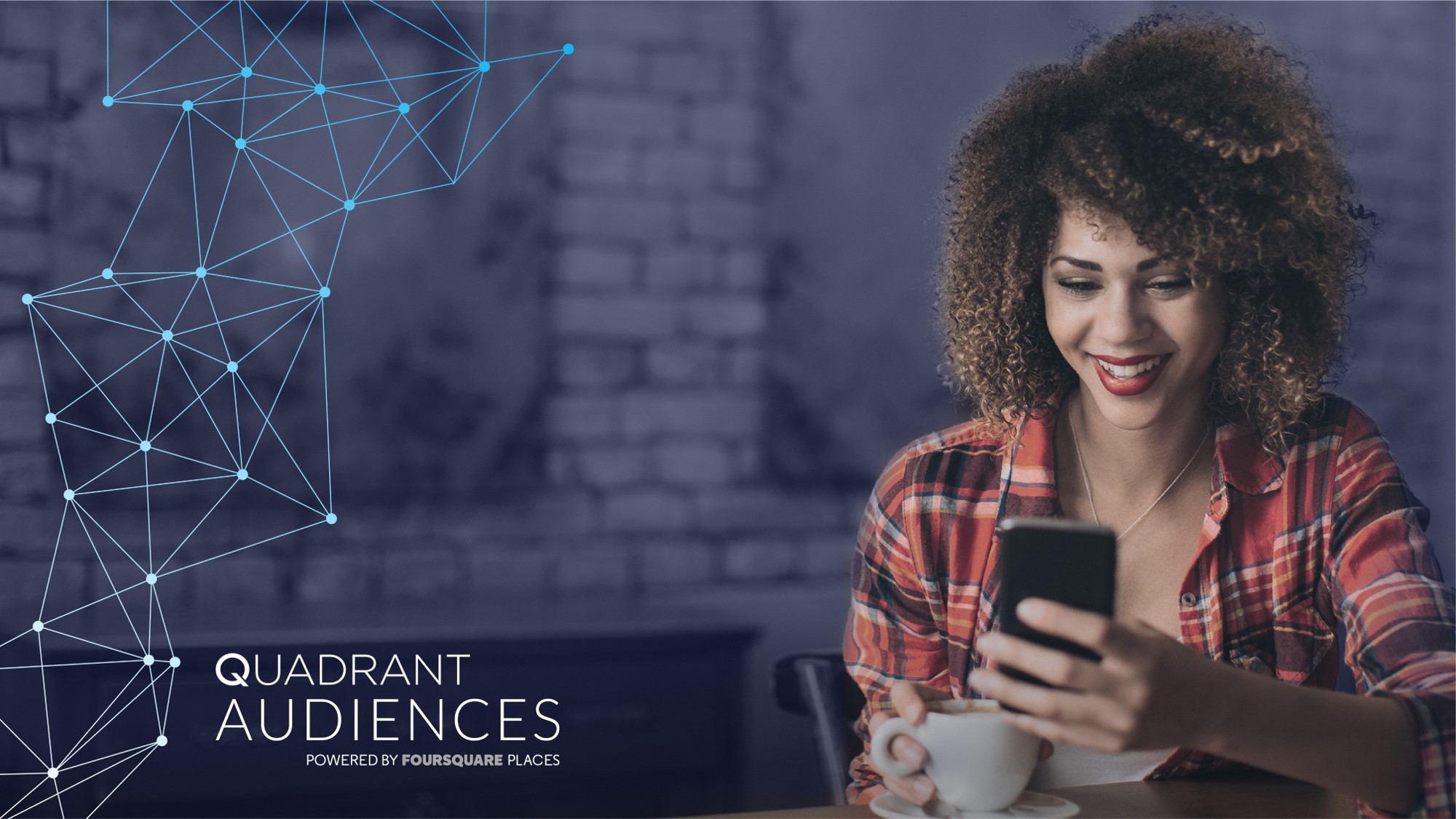 21 August 2019 - Decamping to Club Meatball, a favourite haunt of the advertising industry in Singapore, we joined our partners from Foursquare and Lotame to run through what Quadrant Audiences does and how it benefits advertisers.
Over 38 advertising and agency professionals joined the event which started off with a Q&A with Tyler Simmons, Managing Director APAC at FourSquare, Kevin Huang, Commercial Director at Lotame and Mike Davie, CEO and Founder at Quadrant.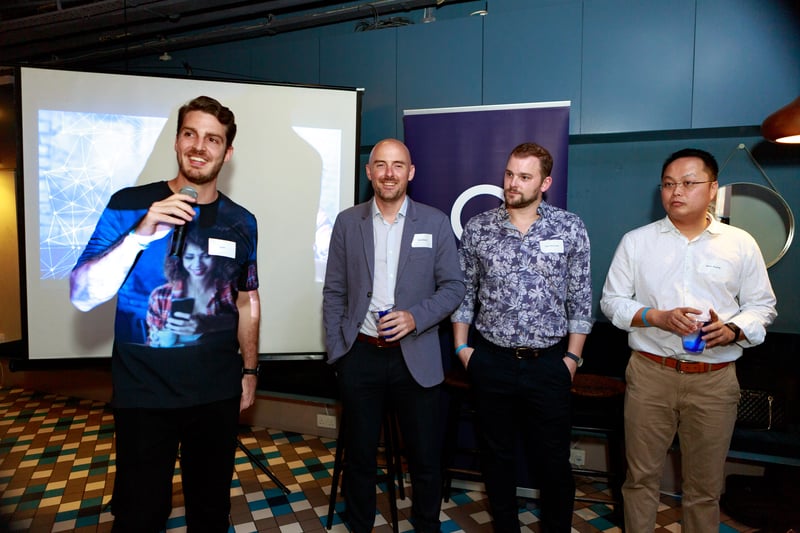 The welcome note came from Quadrant's Senior Business Development Manager, Julien Escande who introduced the speakers and also announced the chance to win a two-night stay at The Andaman, A Luxury Collection Resort, Langkawi – a giveaway that is still ongoing so scroll down for more information!
Mike Davie, CEO and Founder at Quadrant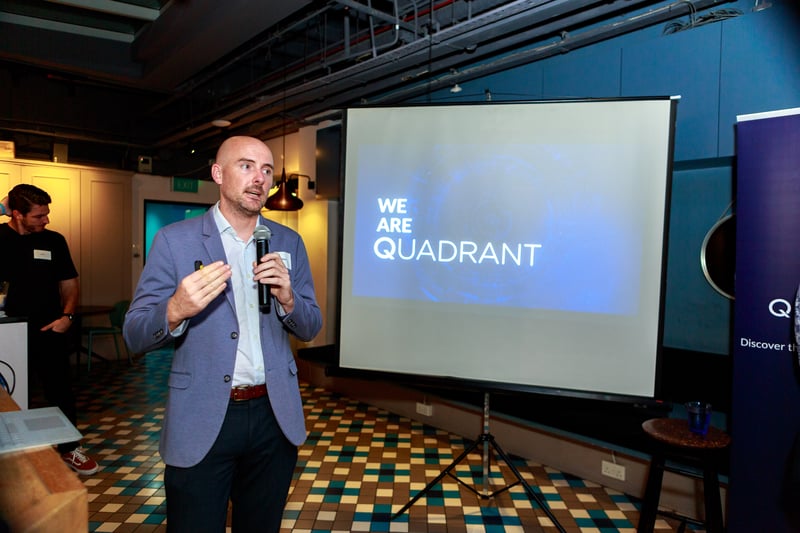 "Most people who own a BMW in Singapore are 35 to 40 years old, yet most 35 to 40-year olds don't own a BMW. So, for advertisers it makes more sense to target those who are in the market for cars – i.e. those who visit the showrooms.
This is what Quadrant Audiences enables. By understanding what people do in the physical world we can create hyper targeted audiences. Advertisers can then target these audiences with more accuracy and, importantly, more ROI. Brands can also measure their competition and target customers who go to competitor stores.
Prior to this event we spent about S$410 on Facebook advertising. However, we didn't just blast these ads to anyone and everyone, we geo-fenced areas in Singapore that we knew contains offices of advertising firms (our target market for the event), and targeted the ads based on how often people were present in those geo-fenced areas.
The result was an 11% conversion rate. Given the average conversion rate for these types of advertisements is between 2-3%, this is a significant improvement. But it was no accident, we identified our campaign requirements and through Quadrant Audiences we understood real world intent to ensure the right eyeballs were seeing our advertisements."
Tyler Simmons, Managing Director APAC at FourSquare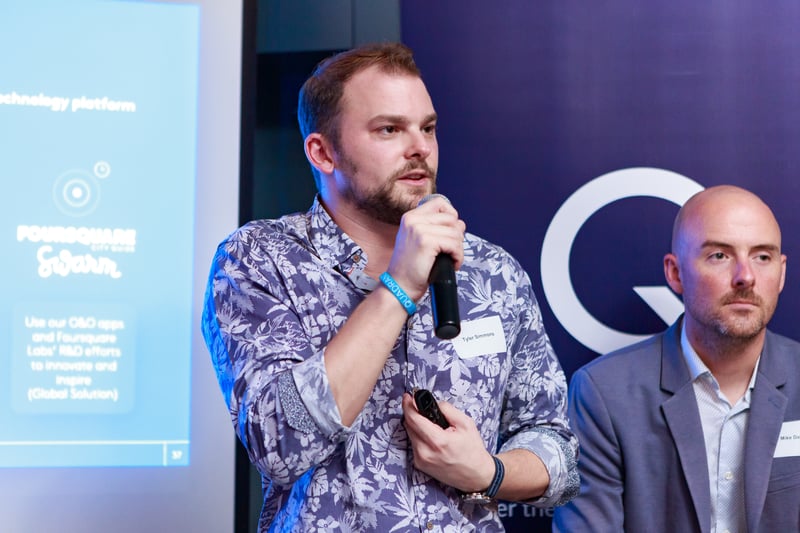 "How many people use WeChat, Line, Twitter, SnapChat, Carousell, Instagram, Grab, Gojek or used a Samsung? The chances are 100% of those attending (or reading this) use one or more of those brands on a daily basis. If so, they are all also using FourSquare in some capacity.
FourSquare is one of the largest location data companies in the world having been around for over 10 years with 9 billion monthly visits, 63+ million commercial venues across 800 categories in 238 countries/territories. Our global reach and footprint is one of the reasons our clients use FourSquare Places.
We know where people go and what they do. We go beyond this and understand they type of venue people visit and generate a rich understanding of the venue and the customer who frequents that venue. We know that Club Meatballs is a great afterwork bar that serves meatballs, is great for groups and is moderately cheap.
This level of detail – on a global scale – is unique. Foursquare is helping the world's largest platforms, developers, and brands understanding how people move through the world."
Kevin Huang, Commercial Director at Lotame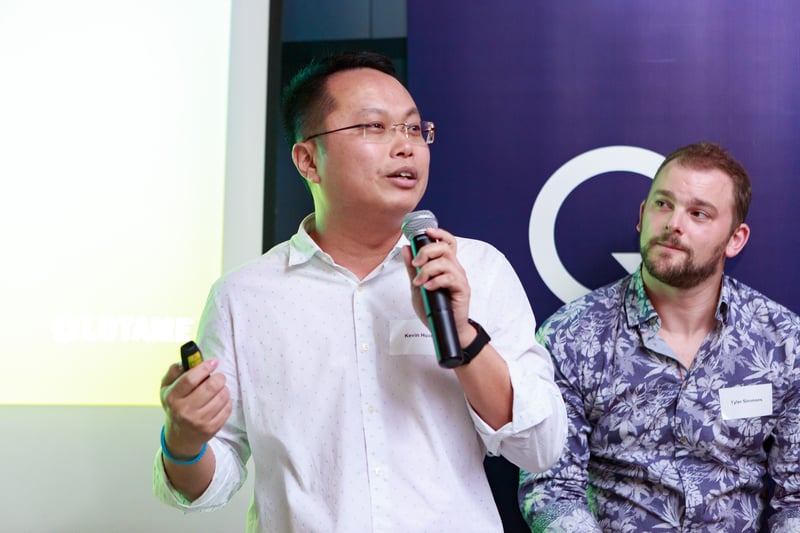 Lotame allows advertisers to access the high-quality location data services that Quadrant Audiences provides.
"There is an old analogy that we like to use when explaining marketing to someone outside of our industry. You may read the full analogy here, but as this is rather old I would like to add a 10th analogy to update it to the digital age:
You see a gorgeous girl at a party. You go through all your data sets that you can retrieve including information about her via all your data sources (her food preferences, her hobbies, the places she frequents etc).
And you approach her and bring up a topic that interests her… and eventually you tell her that you will happen to be at a certain café next Monday (which you know she goes to every Monday) and asks if she's interested in a cuppa…
That's Data-driven Marketing.
Lotame is the world's leading unstacked data solutions company, helping publishers, marketers and agencies find new customers, increase engagement, and grow revenue through audience data. we harness the power of third-party data from the largest, highest quality data exchanges in the world.
We allow you to understand your target market – that girl at the party – and target them through hyper customised audience segments that can be sent directly to your DSP seat.
Finishing off the talks was Julian, who left the attendees with three snippets: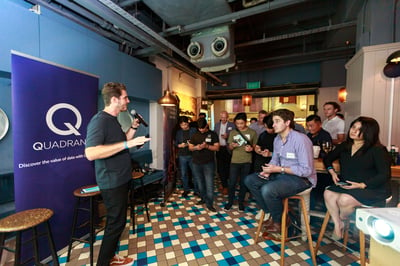 LinkedIn Nearby, once activated, will allow you to 'find' people in your network who are 'nearby', perfect if you are not so good at remembering people's names!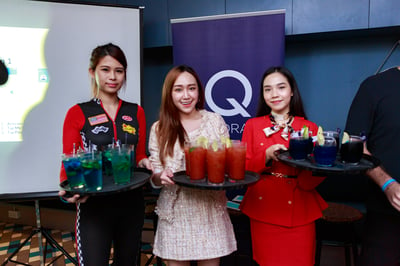 The Cocktails – Cocktails include the Bloody Wealthy Mary, Vrooooooom Mojitooooo and Quadrant's Holiday Margarita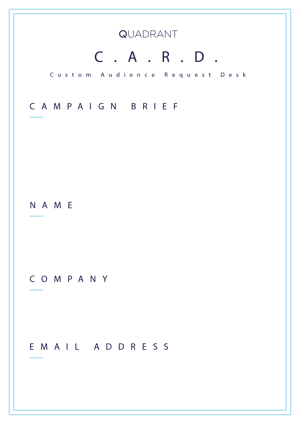 The Prize – Fill out a Custom Audience Request Desk and stand the chance to win a 2-night stay at The Andaman, A Luxury Collection Resort, Langkawi. These cards require you to fill out a Campaign Brief along with your contact details. This will then go straight to our data science team who will build an audience that works for you.
Want to know more about Quadrant Audiences? Click here and our Data Consultant will get in touch with you!