This week, we are celebrating collecting a quarter million Points-of-Interest with Geolancer. We have reached the 250,000 POI milestone in just 12 months, starting in two countries in Southeast Asia, and gradually expanding to five. Scaling a new product from zero is something we are proud of; however, our platform's real strength lies in its quality. There is not a single dataset in the industry that even comes close to Geolancer's accurate, complete, and rich metadata.
Web-scraped and off-the-shelf POI databases are inherently inaccurate. In contrast, Geolancer employs a sophisticated, three-level quality assurance model. The initial data collection is happening on the ground, right at the Point-of-Interest – the "truth on the ground" is established by taking (often multiple) photos. This data point is then verified by another contributor, also right on the spot, with the option to augment, edit, or even reject the data if needed. Finally, each POI is approved by our quality assurance team consisting of skilled geospatial experts.
We are also proud to have the cleanest database on the market: place names, street names, and other attributes are standardized, and all Personally Identifiable Information is blurred and cleansed. We routinely score above 95 percent accuracy with our clients, something practically unheard of in the industry.
Geolancer is also unique as it comes with 100% photo coverage for all POIs – indeed, some POIs have multiple photos to help companies with specific use cases. The photos are best thought of as contextual information that helps make POI data more actionable – thereby making processes (such as delivery, logistics, navigation, and automation) simpler, faster, and more efficient. Here are a few examples of POI photos from our database:







Thanks to our unique rewards model, we can reach this level of quality without sacrificing scalability. The animation below demonstrates how Geolancer was rollout out in a new city, Surabaya, from zero to 6200+ POIs in just a few weeks. All these POIs come with complete attributes and at least one photo.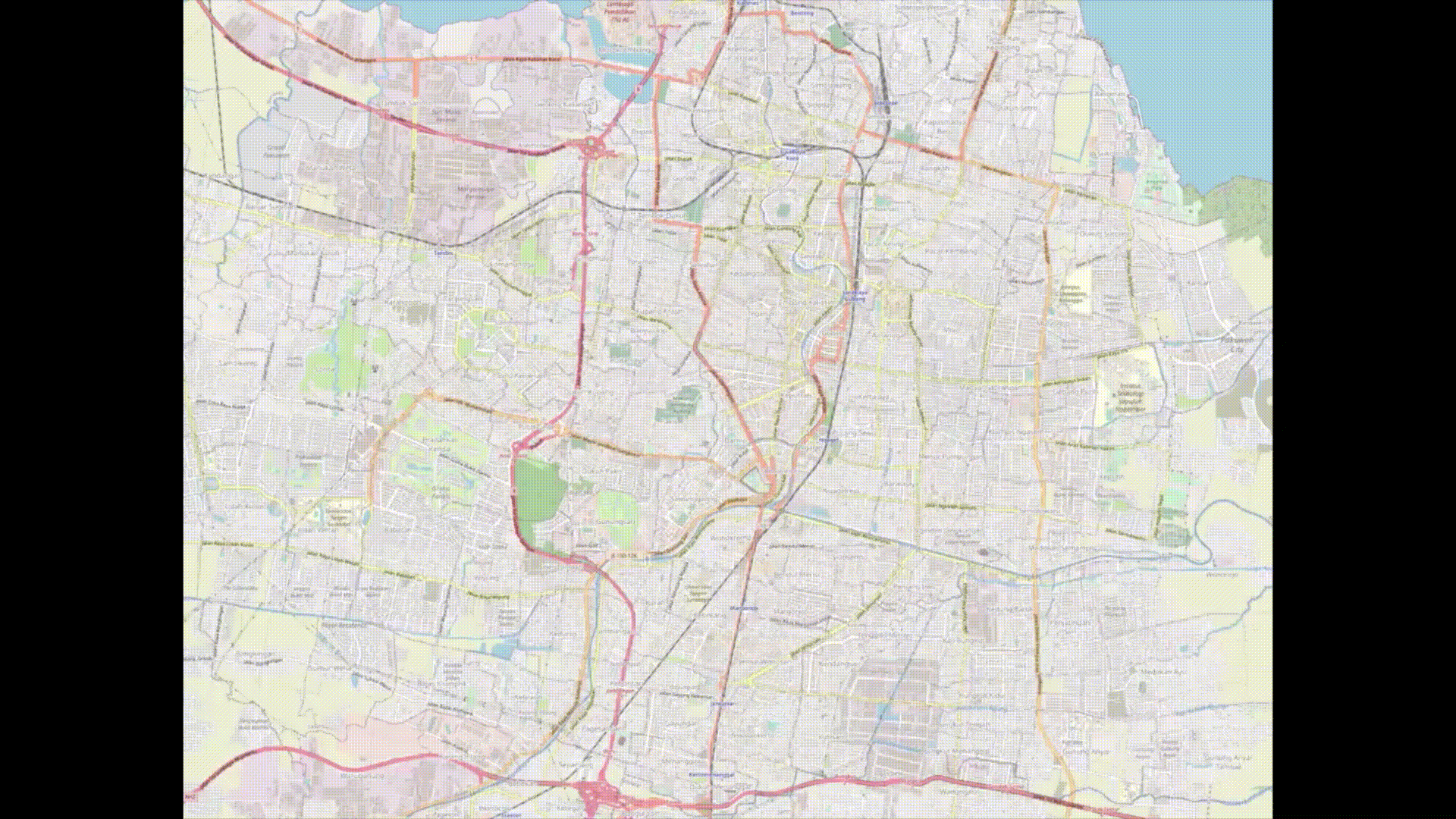 In the last 12 months, we have provided Geolancer POI data to a diverse range of industries for various uses cases:
A leading technology company with a mapping and navigation platform wanted to enrich its database with the locations of Electric Vehicle (EV) charging stations.

To gauge Geolancer's feasibility for their use case, they instructed us to collect POIs in Amsterdam

.

Within 4 weeks, we mapped over 5000 such locations across the city along with contextual information that is vital for EV owners such as compatibility, pricing etc. Our findings revealed that 11% of the POIs within their platform were incorrect while 14% of the POIs within the city's public database were outdated.

Gojek – a prominent, Southeast Asian ride-hailing service – wanted to verify its POI database for Singapore. They also wanted to gather alternative names for POIs to enhance user experience and facilitate smoother operations. In one month, Geolancer's verified over 9000 POIs – each with the custom attribute (POI synonym) requested by Gojek.

We helped a Singapore-based digital real estate platform enrich its database

.

Besides providing accurate POIs for residential properties (HDBs and condominiums), we provided our clients with relevant photos, updated street views, and POIs of nearby amenities and services – information that allowed them to highlight

the true value of their listings for property buyers and renters.
Through Geolancer, Quadrant provides a degree of accuracy, coverage, data completeness, and scalability that is unrivalled in the industry. Having mapped more than 250,000 POIs and served customers across a variety of industries, we are more determined than ever to make sure our platform achieves a truly global presence.

---
Interested in leveraging Quadrant's high-quality POI solution for your business?
Contact our POI data consultants today!