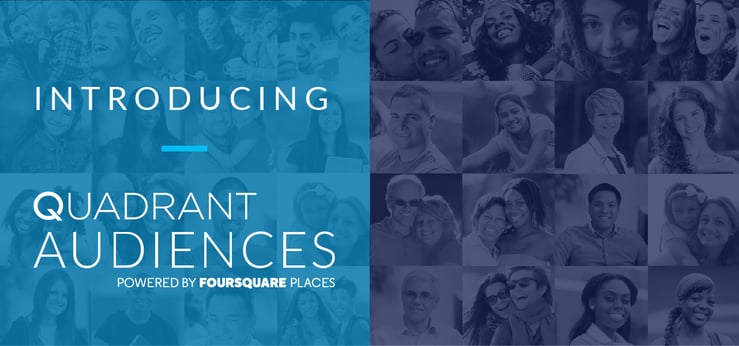 We are pleased to introduce Quadrant Audiences, a new data-driven targeting solution designed for marketers, advertisers, and ad agencies who want to leverage high quality location-based mobile data.
Powered by Foursquare's highly-detailed Point of Interest (POI) data, Quadrant's anonymous data universe of over 400 million devices is transformed into Quadrant Audiences which will allow retailers and brands to make more and better decisions based on increasing mobile use in Asia Pacific.
What are audiences
Simply put, audiences are categories of people who have been grouped together and identified as the targets of highly tailored advertisements. For example, someone who visits fast food restaurants regularly can be grouped together as 'fast-food enthusiasts'. Businesses in this industry can then focus their marketing efforts on this particular audience segment and send messages to entice them to visit.
How audiences are defined
Businesses must identify and understand their target audiences if they are to extract the highest return on media investment (ROMI) from their loyal, long-term, and high-profit customers.
Traditionally, audiences have been built around the following categories and corresponding attributes:
Demographics – age, gender, income, etc.
Psychographics – lifestyle, thought processes, etc.
Behavioural – purchase trends, online search patterns, how they travel, etc.
Geography – customer location
Using the above metrics, businesses have segmented their market to create different audiences – and corresponding marketing campaigns to attract them.
Why choose Quadrant Audiences
We believe there are two key criteria that define good audience segments: first-party location data, and up-to-date POI data. Quadrant's data universe of mobile location data is comprised of SDK data obtained both in-house and through data partnerships. Coupled with Foursquare's POI data, we are now able to create powerful new audience segments based on real-world visitation behaviour.
Where customers travel in the real world is a strong indicator of their behaviour and intent. By leveraging location data, marketers are able to build audiences that allow them to deliver more sophisticated and targeted messaging.
This is especially relevant in APAC, where it remains challenging to get accurate point of interest (POI) data for location-intelligent ad campaigns. This is now being remedied through our partnership with Foursquare, the world's leading POI provider.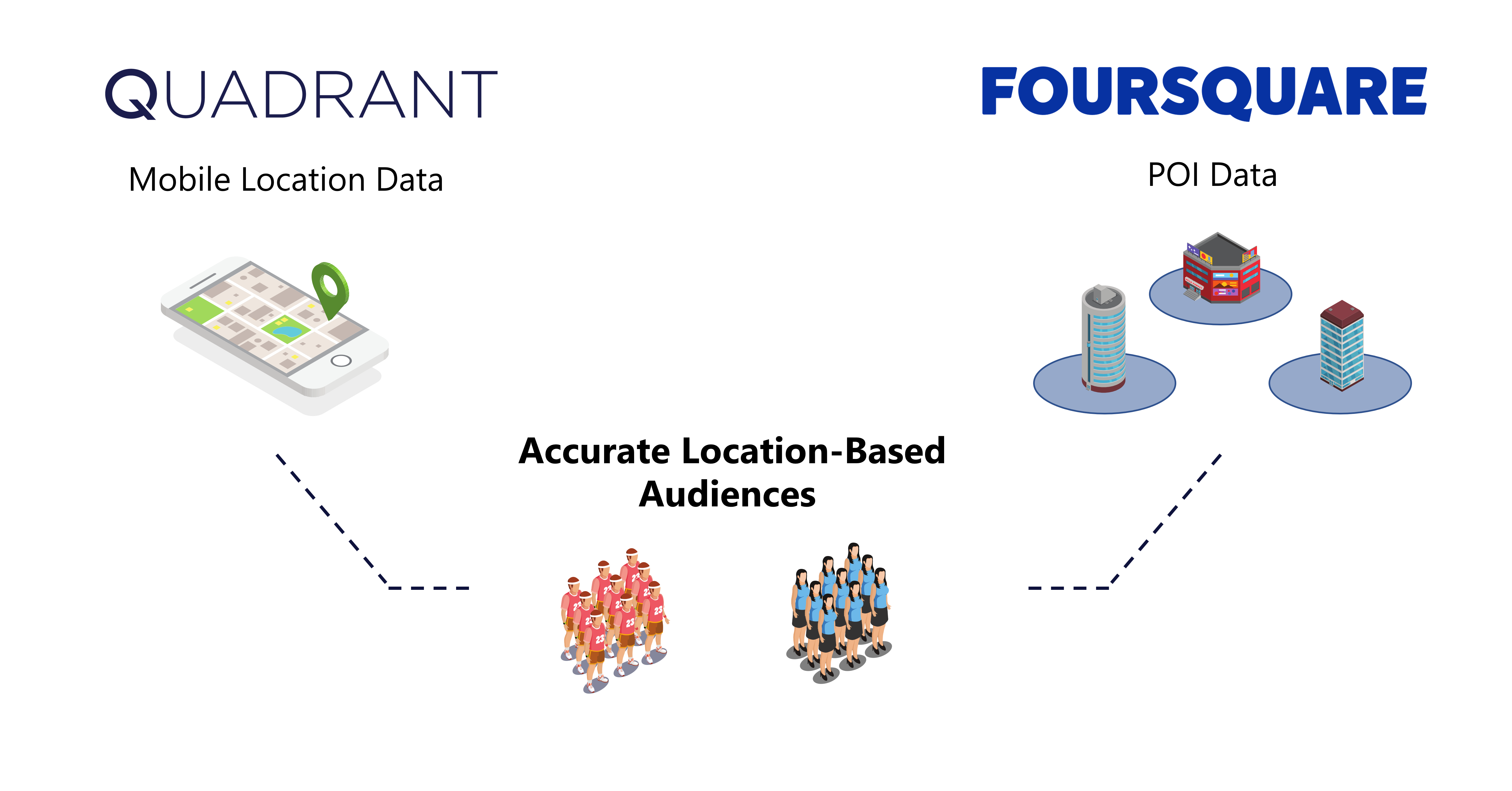 We are confident that Quadrant Audiences will help you reach the right people based on where they've been, as well as impact visits and sales by reaching people where they are now.
In addition, Quadrant Audiences will help you identify and serve digital advertising to consumers within a set distance of defined locations, leveraging data you can trust based on real world behaviours.
Quadrant Audiences allows for a data-driven targeting solution designed for marketers, advertisers, and agencies who want to be confident that their campaigns are going out to the right audience and performing in line with expectations.
Why location-based audience segments
While there are other criteria by which to segment audiences – cookies, demographics, etc. – we believe location-based segmenting is the most powerful approach. That's because it's hard to serve a more personalised ad than one that is targeted to the right person, at the right time, and at the right place.
As an example, cookie-based audiences may be good – they help marketers identify audiences based on their online surfing habits – but these audiences aren't robust as they don't contain location context.
Marketers using solely cookie-based audiences lose out on the ability to serve an ad at the right time and the right place – i.e. when a person is out and actively looking to buy ice cream. Mobile devices, the best indicators of location, do not accept cookies. This exposes the limitations of cookie-based marketing strategies for campaigns that require location as context.
With Quadrant Audiences, predefined segments are categorised by places such as shopping malls, events and attractions, and sports and leisure (audiences that frequent specific venues and places of interest), industries such as automotive, food & beverages, and hotels (audiences with industry affinity based on visitation patterns), or finally brands such as McDonald's, Walmart, and Nike (audiences with brand affinity based on visitation patterns).
Understanding the movement and journey of these audiences is the key differentiator in creating highly targeted and personalised ad campaigns. This turns one-time sales into repeat business. With that in mind, Quadrant Audiences can help marketers and ad agencies more effectively target: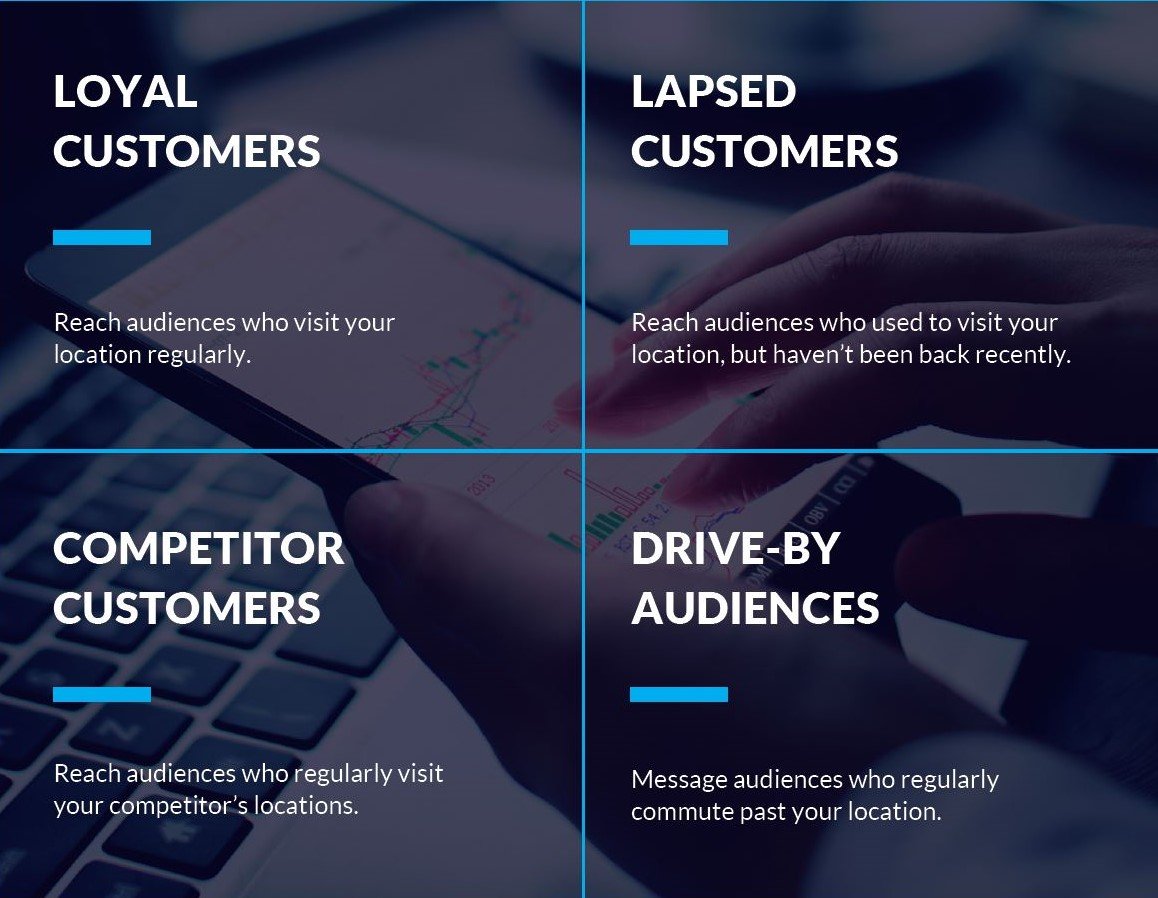 Loyal customers - r

each audiences who visit your location regularly and create highly customised audience segments based on your requirements.

Lapsed customers - r

each audiences who used to visit your location but haven't been back recently.

Competitors' customers - r

each audiences who regularly visit your competitor's locations, helping you better understand key drivers that predict and increase campaign effectiveness.

Drive-by customers – reach

audiences who regularly commute past your location, easily activating audiences programmatically across major DMPs and DSPs.
Why choose Quadrant & how to start
For your geo-targeting advertising to be effective, it is essential that the data which your audiences are built on is accurate. By partnering with Foursquare, we ensure you that our audiences are built on accurate POI data.
With Quadrant Audiences, you can start to make location the foundation of your next campaign strategy in three simple steps:
First, define your audience by choosing from Quadrant's predefined segments or request a custom audience from us.
Next, activate the audience across major DMPs and DSPs such as Lotame, Google Marketing Platform, The Trade Desk, AppNexus, to name a few.
Finally, reach and grow your campaign with confidence by targeting the right audience at the right time, increasing conversion rates and effectiveness.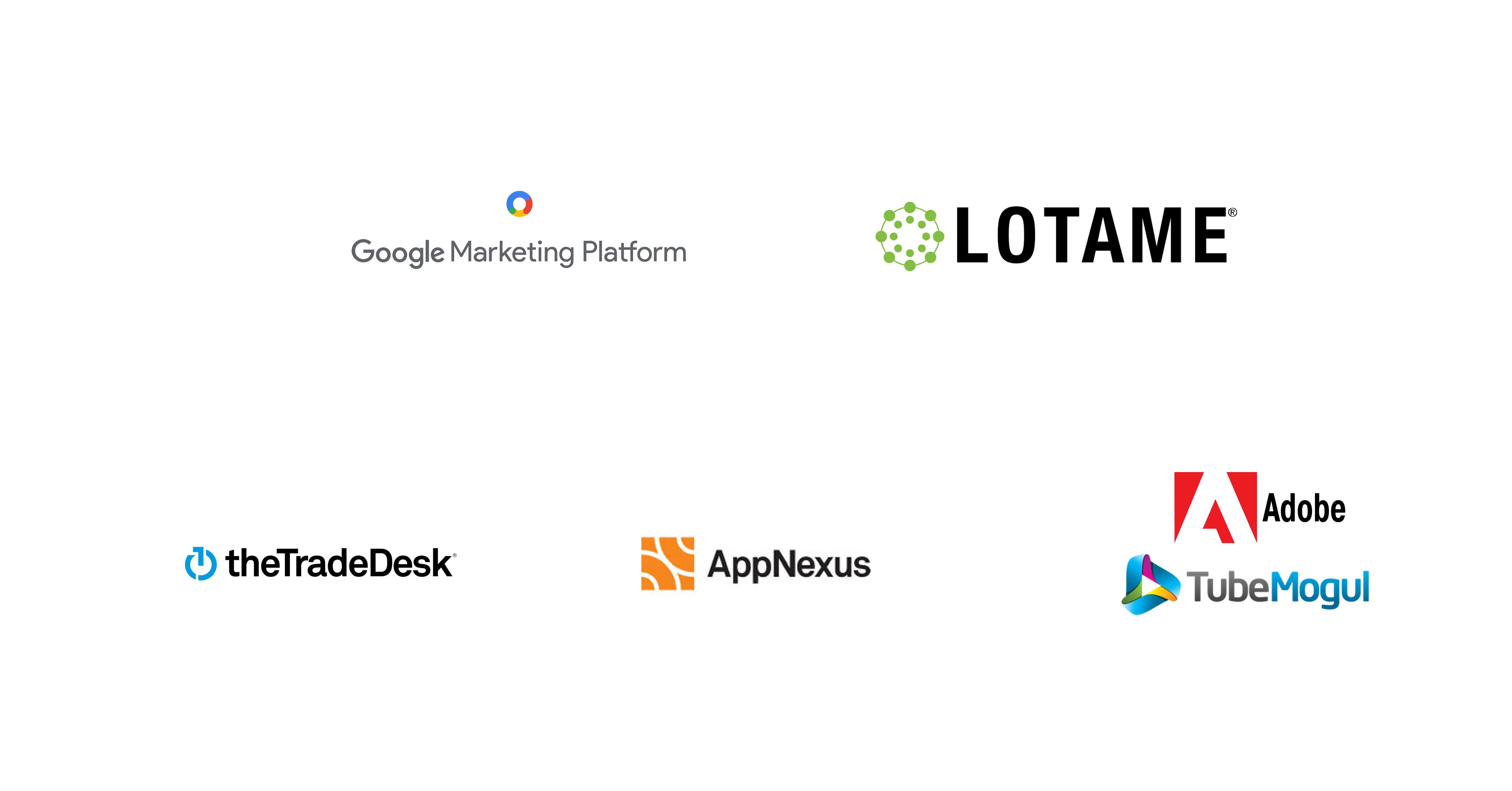 Quadrant Audiences can be activated on the following DMPs and DSPs.
If you would like to get started with Quadrant Audiences, click here to take the first step. Alternatively, if your campaign strategy calls for something more custom, you can reach out to our audience specialists to create a custom audience segment that is tailored to your business requirements.
Our team of data experts and specialists is waiting to help you to create the audience segments you require to power your next campaign.