Offline or online, advertising is all about getting the right message out to the right people at the right time, and mobile location data can be instrumental to your goals.

Marketing agencies and teams across various sectors are recognizing the value of mobile location data. They are using it to build targeted campaigns, gauge competition, measure campaign performance, and optimize spending. Mobile location data can help businesses maximize ROI on their marketing and advertising spending, especially in offline campaigns that are harder to measure than digital efforts.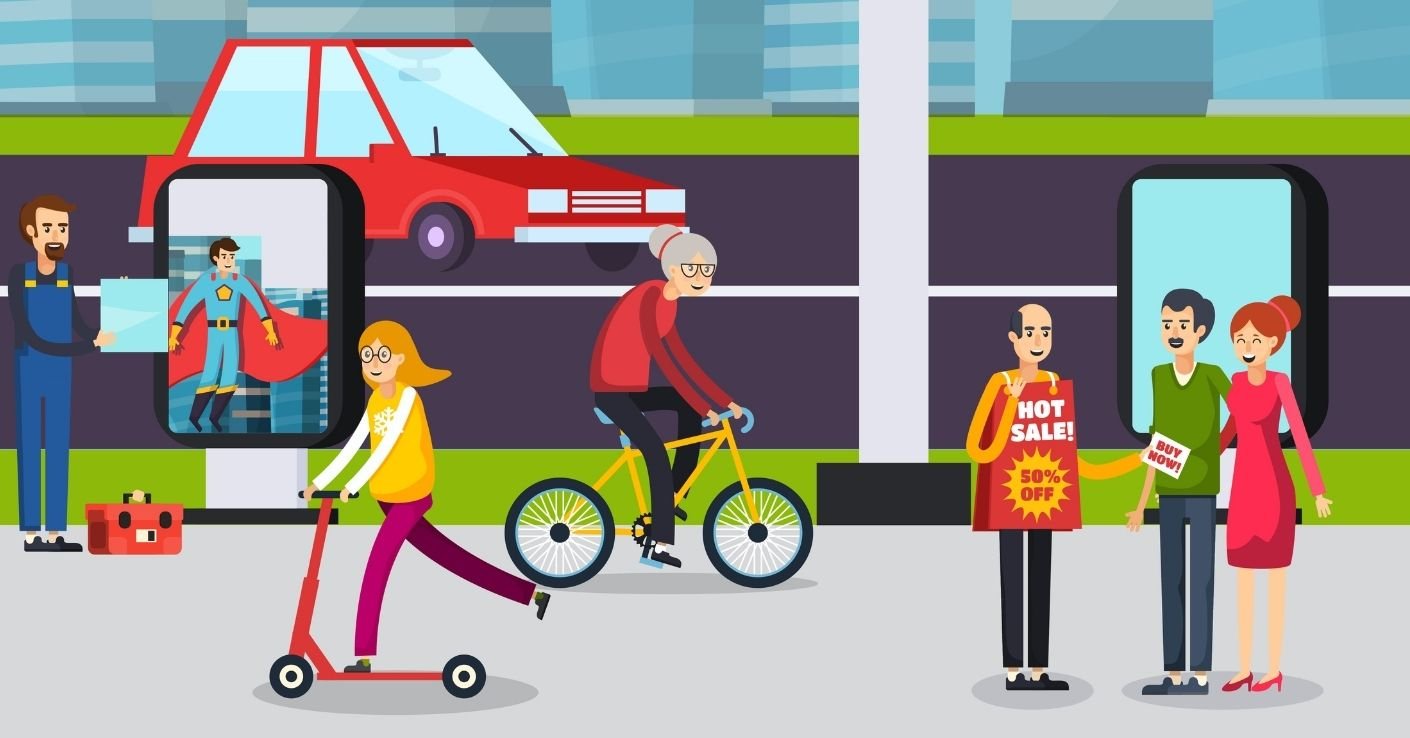 Location data for OOH marketing and advertising
Using the insights from anonymized mobility data, you can make profitable marketing investments to improve brand visibility, promote offers and events, gain new customers, or increase visits to physical outlets. Out-of-Home (OOH) advertising is a sector where mobile location data and mobility insights have proven immensely useful.
Experts forecast that Out-of-Home (OOH) advertising will become a $33.1 billion industry by 2026. Despite the increasing popularity of digital channels, OOH ads remain an important method of context-based advertising that improves brand visibility, drives customers to your business location, and efficiently delivers relevant messages.

The growth on the OOH market has been made possible by the analysis of location data - collected from devices that are in everybody's pockets. Mobile location data provides actionable insight into where people are, and OOH media providers can harness this data to deliver timely and relevant messages to their audience.
Powering a leading ad-tech platform with location data in Africa



One of our customers, Moving Walls, takes OOH media automation and targeting to the next level. Their location intelligence platform Moving Audiences helps advertisers with advanced data capabilities that address OOH's unique characteristics and various formats. Moving Walls enables brands to reach their audience more efficiently, and Quadrant helps them acquire new datasets to expand to new regions. Moving Walls has partnered with Quadrant for up-to-date location data that powers Moving Walls' location intelligence platform -- which in turn caters to every digital, static, indoor, or outdoor media type across the world.
A deciding factor in Moving Walls partnered with Quadrant was our comprehensive coverage of data across Africa.
Our data is fully compliant with the data privacy laws in the region, allowing the customer to freely use them. Quadrant also helps Moving Walls with ad-hoc data sets for additional regions and countries as needed.
---
"Quadrant has been a very agile and flexible data partner in Moving Walls' growth across new markets, allowing for delivering a multi-signal location data for the media, retail, and other industry verticals. The team at Quadrant has been open to new business models and forms of engagement."
Navonil Roy - COO, Moving Walls
---
Marketing use cases for mobile location data analyses
Helping a landscaping manufacturer find new buyers & partners using location data
One of our data partners worked with a large landscape equipment manufacturer to help them build tailored social media ads based on the visitation patterns of potential small businesses that provide landscaping services. For this use case, almost 680 landscape supply companies, 1102 full-service landscaping businesses, and approximately 16,000 lawn maintenance businesses were geofenced. The analysts then used Quadrant's mobile location data to identify and deliver targeted ads to the audience via Facebook Campaign Manager. This analysis also highlighted potential customers and B2B partners that could help expand their business and increase consumption in underserved areas.
Enabling a liquor and recreational distributor measure ROI of their OOH campaigns
An alcoholic beverage retailer placed various billboards around the city to increase visibility and awareness of their brand. Using Quadrant's mobile location data, our data partners Applied Post determined if a customer who visited the store had also been in the proximity of an advert. This correlation provided a near accurate conclusion of ad influence on that customer. For this analysis, our partner created geofences around specific outlets to correlate the visits at the stores with the potential coverage of an OOH campaign in the physical world.

The customer monitored the mobile location data in each billboard's view cone and compared it with the footfall data in the respective stores for a few weeks. Mobile location data in these areas of interest were also monitored after the campaign to judge its ROI. Using this analysis, the business was able to determine the conversion rate of the advertising campaign. Most often, accurate conversion statistics of physical ads cannot be achieved, unlike online ads, but location data makes this possible and with a high degree of accuracy and reliability.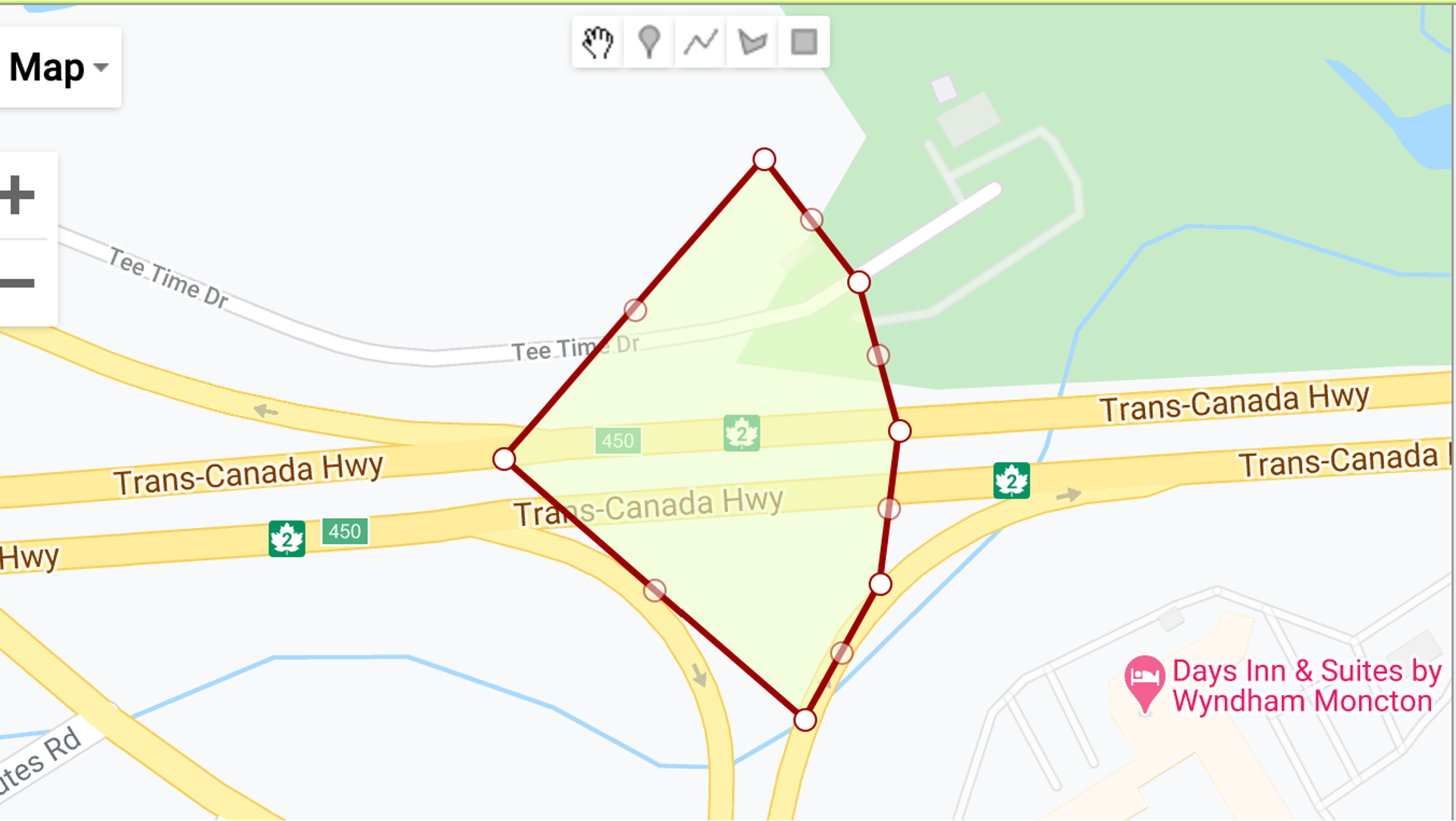 Data scientists at Quadrant built a similar, sample analysis by geofencing an Apple store and a billboard nearby on Orchard road in Singapore. They built a visibility polygon based on a view from various angles around the location and mapped mobile location data around the area to gauge the saturation of crowds. With the right context, this analysis can be used to correlate mobile location data between two POIs. The correlation can uncover insights about movement of people and provide conversion statistics for a stationary OOH campaign. The insights can be further used to inform re-marketing techniques via digital location based ads.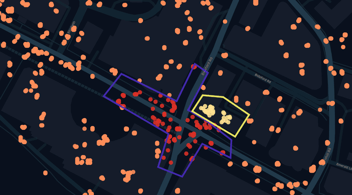 ---
Industry leading Out-of-Home (OOH) companies, advertising agencies and marketing teams choose Quadrant's location intelligence solutions to make informed marketing decisions, assess ROI, build profitable expansion plans and retain customers.
Learn how you can leverage Quadrant's location data to improve brand visibility and boost ROI on your marketing & advertising efforts
Contact a location data expert today