The Covid-19 pandemic and following global lockdowns were devastating for the retail industry. Activities like shopping and leisure quickly fell as people's focus shifted to dealing with a pandemic. Essential retail like grocery, drugstores, and homeware had to adapt quickly to accommodate the needs of the hour, while non-essential retail segments of fashion, sports, beauty, luxury, etc. went into complete disarray.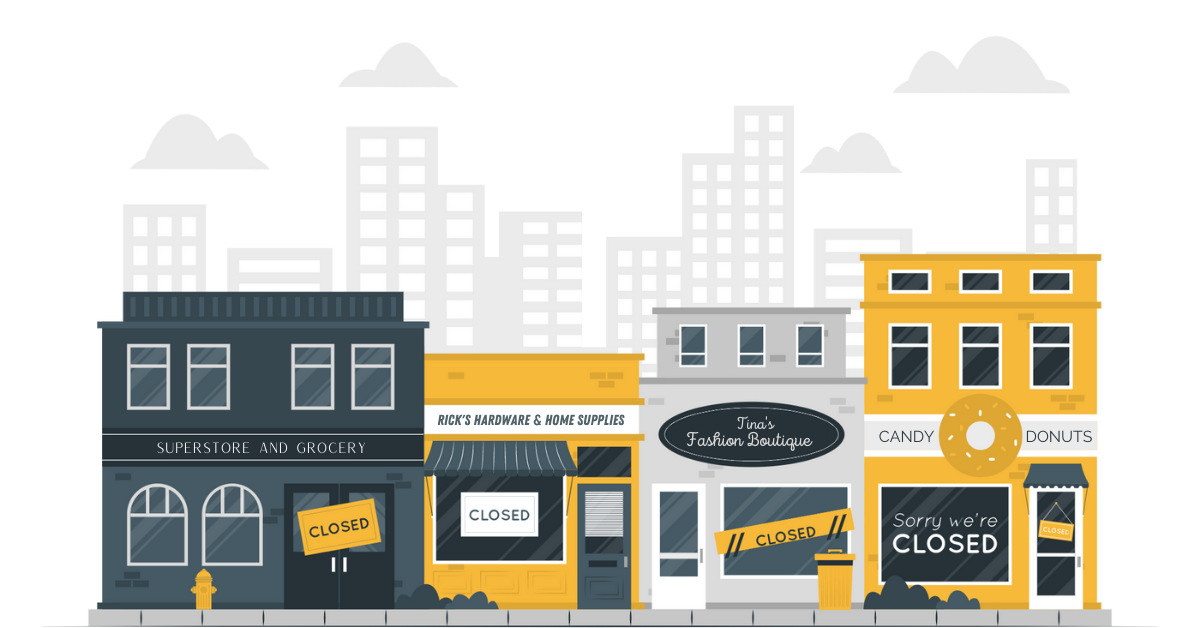 The pandemic forced many retail businesses to turn to digital operations in order to sustain themselves. Many smaller retailers, incapable of digital transformation due to lack of resources, had to shut down. Yelp's 2020 Economic Impact Report indicated that 58% of retail business closures due to the coronavirus pandemic in the US are now permanent. CNA reported a 52.1% plunge in retail sales across Singapore, while many industry experts affirmed that discretionary spending across the world was at an all-time low.
Addressing the elephant in the room – outdated POI data and its impact on retail
The changes in the external environment also changed the digital platforms that supported the services in the retail industry. Business closures led to a lot of Point-of-Interest (POI) data becoming outdated in the past 1.5 years. Wrong POI data results in unreliable maps, and using these maps to power digital platforms or logistics puts retail businesses at risk of low operational efficiency and declining consumer trust and profits.

As retailers re-establish themselves, the maps of cities will observe further changes. New stores will potentially open up at sites occupied by other businesses before, and temporarily closed stores will also slowly go back to in-store business. Many retail businesses are also adopting the hybrid models of 'shop online and pick up in store' to employ better crowd management and stricter social distancing norms in the new normal.
To record these changes in the physical world and create accurate maps, a lot of POIs will need to be updated. As consumers increasingly choose screens over stores, it is safe to say that every retailer will need accurate POI data to operate efficiently in terms of delivery, supply, returns, and more.
Why should retailers care about POI data?
Whether it is a traditional map that customers use to find a store or a digital map that powers an online marketplace or mobile app, all of them are built on POI data. Without accurate and up-to-date POI data these services are almost impossible to use. Unfortunately, in the existing location data space, most digital maps and POI datasets are updated quarterly at best. This is clearly not frequent enough in 2021.
Also, pairing quality POI data with mobility and demographic data can help retailers understand evolving shopper habits and patterns.
GEOLANCER – ON A MISSION TO REMAP RETAIL ACROSS SOUTHEAST ASIA.
Geolancer, our proprietary POI data collection and verification platform, is on a mission to record the changes in physical retail, and re-map stores (like groceries, convenience stores, markets, clothes and fashion stores, phone and telecom stores, etc.) across Southeast Asia in five weeks. Starting July 7th, Geolancers have been remapping retail establishments in Australia, Indonesia, Malaysia, New Zealand, Philippines, Singapore, Vietnam, and the city of Gurugram, India.
Our goal is to record the changes in physical retail and put displaced businesses back on the map to be seen. This campaign will help our customers and partners utilise reliable, up-to-date, and accurate POI data and detailed attributes to power their applications and analysis.
---
Need an existing dataset verified or request a custom dataset?
Contact our consultants today for on-demand POI data