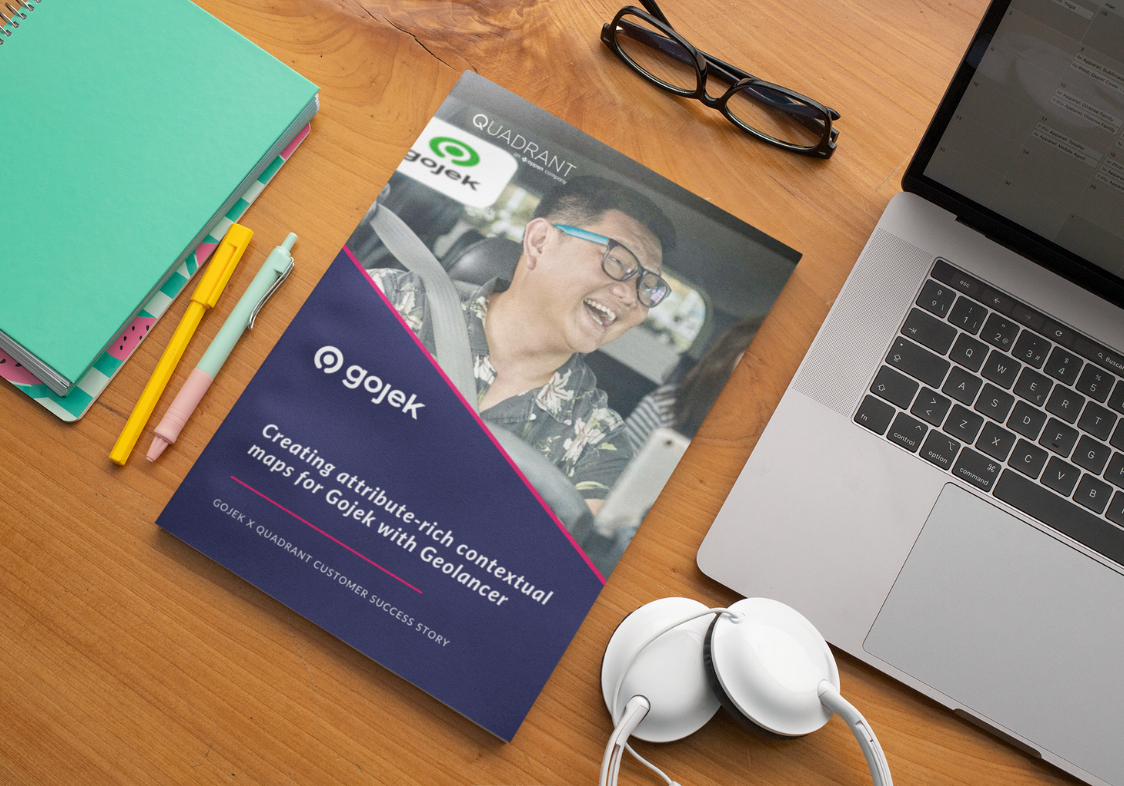 Creating attribute rich, contextual maps for

Gojek,

with

Geolancer
Learn how Gojek partnered with Quadrant to create granular maps, save time, maximize earnings, and enhance user experiences in this case study of a POI data collection and verification project for Southeast Asia's most popular ride-hailing company.
Ridesharing services need accurate and up-to-date POI data to function. However, the underlying maps that enable their operations are outdated, and changes in the physical world are not reflected nearly as quick as needed. Lack of current and contextual information can cost rideshare companies in terms of lost driver productivity, rider churn, and operational inefficiency.


Geolancer is the most advanced platform
that offers complete, contextual, and frequently updated POI data unlike any other source on the market. With Geolancer, Quadrant helps rideshare companies improve routing and navigation efficiency - that is critical for enabling faster pick-ups, managing availability during peak hours, and cover more rides per driver.
Download this case study to



See how Geolancer can be customised to collect any data fields relevant to a client brief.

Learn how Geolancers collected contextual attributes and photos to create detailed maps for Gojek

How Gojek is creating a complete and recent map layer that sets them apart from competition
Subscribe to our newsletter
Join our community of 60,000+ active subscribers and stay ahead of the game! Our monthly newsletter provides exclusive insights into the geospatial world, featuring the latest trends, case studies, and cutting-edge innovations.