We recently announced that Quadrant had gathered 500,000 Points-of-Interest (POI) via Geolancer, our industry-leading Data-as-a-Service platform. Previously, it took us 10 weeks to double the size of our database from 250,000 POI. This time around, we are delighted to share that we have achieved the same feat even quicker (a mere month and a half) while crossing the 1 million mark!

Having consistently delivered on our promise of a high-quality, scalable, affordable, and customizable POI solution, we have generated surging demand across a host of sectors and have rapidly expanded our coverage to fulfil it.

Here, we recap some of our successful projects from the last quarter to highlight the diversity of the use cases that we are enabling.
Revolutionizing the digital mapping industry
We mapped (and continue to map) commercial POI for three of the world's top five mapping companies! Our POI collection efforts are helping them map several countries in Asia, including India – a highly challenging market because of its size and geographical diversity – and increase coverage across multiple Southeast Asian countries where their platforms are not as reliable as they are elsewhere. As a result, we are helping these mapping giants better serve location-technology businesses (ride-hailing, food delivery, and last-mile) and individuals. With time, businesses that utilize these high-quality and comprehensive maps will be able to optimize their operations and expand their service coverage.

Decreasing overheads and enhancing UX for ridehailing platforms
We conducted several custom POI collection projects in Singapore and Indonesia for leading regional ridehailing businesses. Our mapping initiatives in Indonesia were similar to those in a previous Brunei-based project in that we were tasked with sweeping specific areas to provide a comprehensive picture of POI within those polygons. In Singapore, our mapping activities for Gojek were spread out across larger areas. By successfully executing these projects, we delivered accurate and up-to-date POI information for all sorts of commercial locations to our clients. Better still, we provided bespoke POI attributes (such as the exact locations of pick-up/drop-off points and parking facilities, well-known POI synonyms, relevant photos, etc.) that allowed them to optimize their routing systems, improve their matching algorithms, enhance user satisfaction, and minimize operational overheads.


Facilitating underwriting at a property insurance firm
A property insurer partnered with us to collect information on the external state of select buildings in Singapore. This granular, location-specific information helped them write premiums for the properties within their portfolio – without deploying their own personnel or hiring costly managed services for the task.

Below are some POI photos that were collected during the project. The image on the left is the entrance to the headquarters of a food supplier. The image on the right is the exterior of a coffee shop.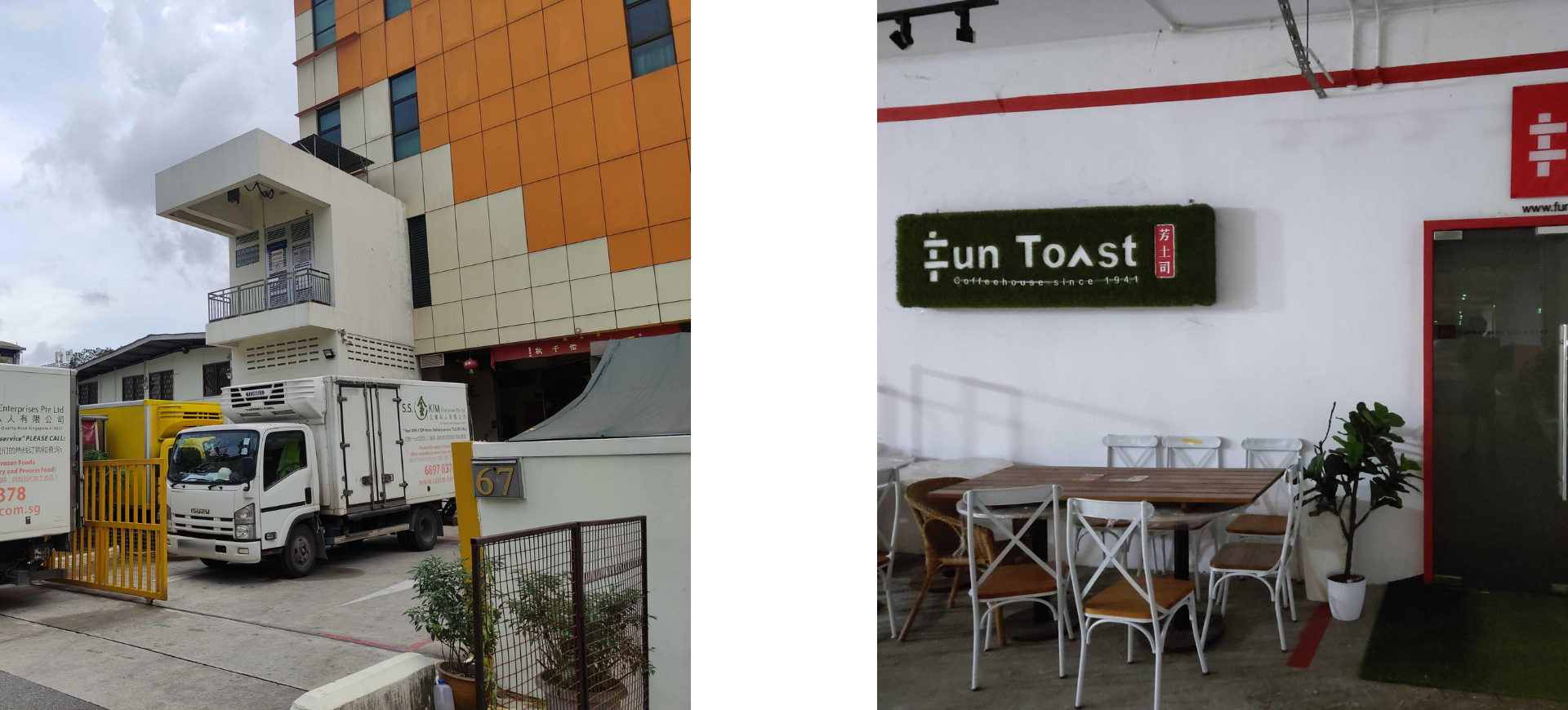 Through our work in the last quarter alone, we have validated the need for high-quality, attribute-rich, and bespoke POI across a host of industries. As demand surges within these and other sectors in 2023, our mapping endeavors will gather greater momentum still. We are excited to continue our journey of remapping the world and helping our clients improve their products and services. Looking at our track record, we are confident that we will be sharing more good news with you soon.

---
Interested in utilizing our high-quality, up to date, and attribute rich POI data to improve your products and services? Fill out the form below to speak to one of our data consultants.