In our effort to build the foundations to flourish the data economy, starting in June, we're going to be publishing regular posts on our blog – The Week in Big Data – a collection of links, snippets and stories happened every week in the data industry- discovered, analyzed, and commented by our team.
What will we be sharing
A collection of interesting links and stories across diverse areas such as location data, stories from CEOs, release of new tools, coverage from industry events, exclusive commentary, and presentation of case studies.
Please enjoy our first post, and we are always looking for ways on how we could improve our posts. Do let us know any topics you want to see in the comments section below!
Portland ventures into location data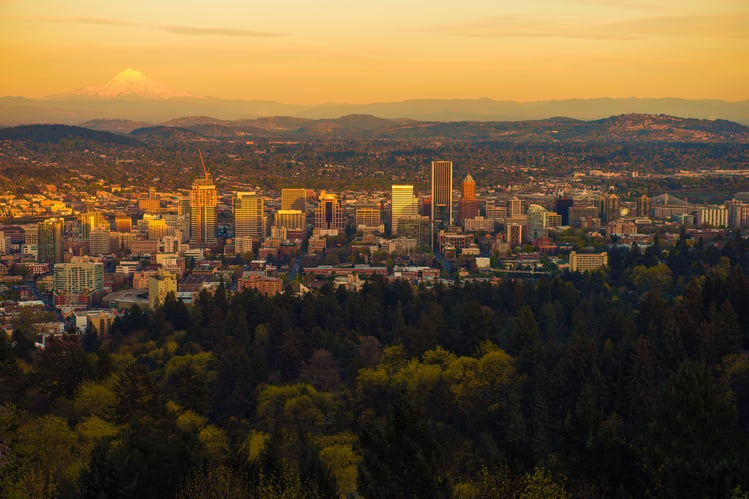 Portland is testing a pilot solution to monitor location data to model how people travel in cities. Portland in cooperation with a Google owned startup, will have access to a massive dataset that mirrors how people move throughout the city and its surroundings.
Among the key backers of the solution, which will exceed $500,000 in funding is Portland's Metro, which hopes to explore a number of questions about major issues in Portland's region like equity, safety, and congestion according to Eliot Rose- a technology strategy at Portland's Metro.
The project is co-sponsored also by TriMet and Portland's Bureau of Transportation. Of course, the data will be deidentified and they will spring from mobile app publishers, mobile data aggregators, and telcos.
For more detailed information, you can consult GeekWire article "Portland quietly launches mobile location data project with Alphabet's controversial Sidewalk Labs".
Foursquare acquires Snapchat's parent company
As reported by Wall Street Journal Foursquare continues to make waves in the location data industry with the acquisition of the Location-Data Specialist Placed from Snapchat Parent Company.
The previously social media powerhouse is now focusing on providing location data intelligence services.


Venture capitalist's interest for big data marketplaces remains hot
Venture Capitalists interest for big data marketplaces and location data remains hot, with Dawex a centralized data exchange market operating from Lyon-France has recenty announced new round of funding of €5 million with Amadeus (AMS.MC), Itochu Corporation (ITOCY), Bouygues Construction (BOUY.PA) and Caisse des Dépôts (via its Banque des Territoires) according to EU-Startups.
If you have more topics relating to the big data industry and location data, or want to do guest posts on our blog, do contact us.